Summer Workout Series with Young Friends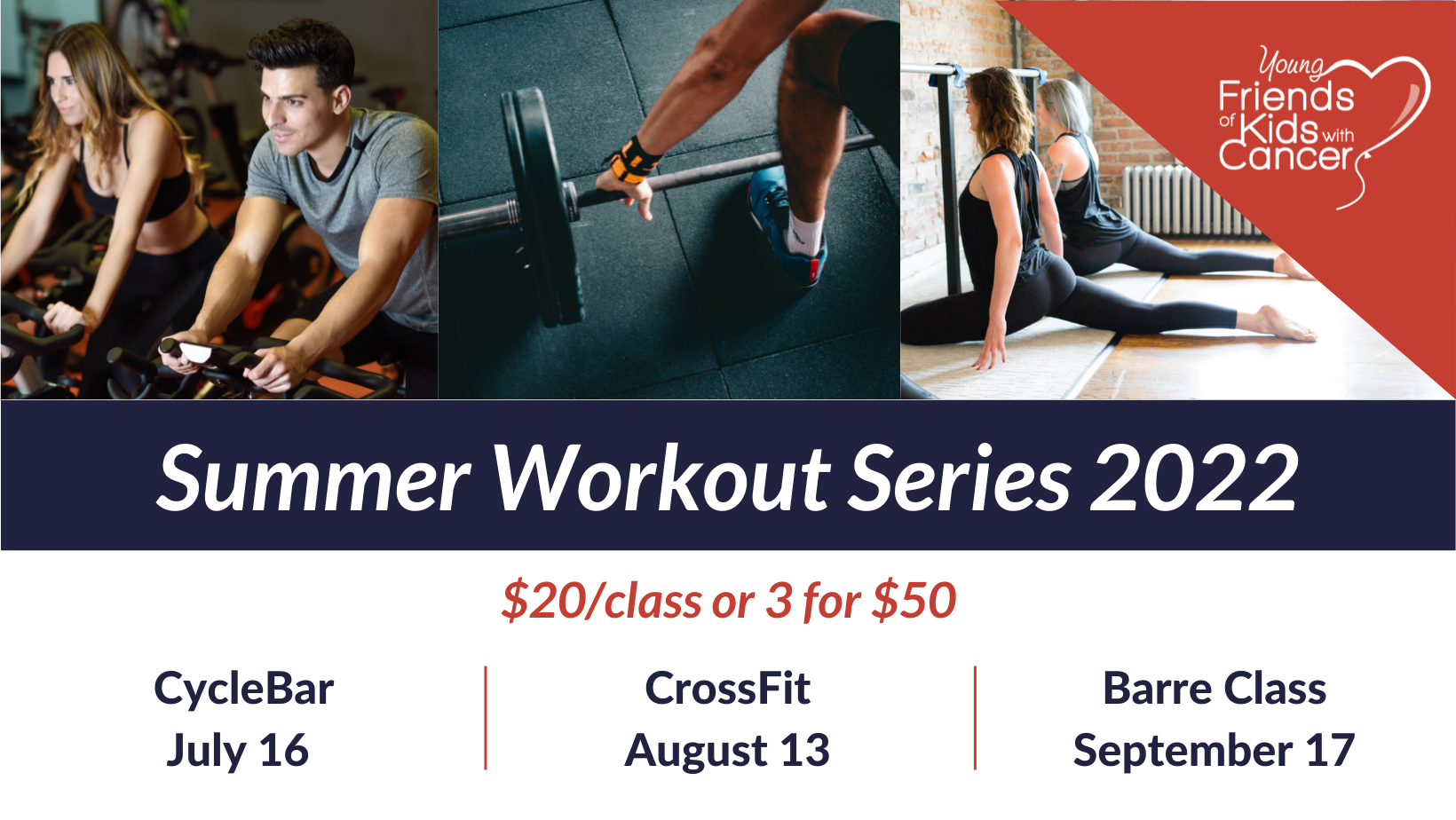 Join Young Friends for our 2022 Summer Workout Series beneFIT!
Classes are $20 each, or all three for $50. All ages and skill levels are welcome.
CycleBar
July 16 at 11:45 a.m.
8025 Dale Avenue, St. Louis, MO 63117
CrossFit with Todd Seabaugh
August 13 at 11:00 a.m.
CrossFit Saint Louis
567 Hanley Industrial Ct., Brentwood, MO 63144
Barre Class with Maureen Cunningham
September 17 at 11:00 a.m.
Friends of Kids with Cancer Office
16 Sunnen Drive, St. Louis, MO 63143
Tickets are transferrable.