Carnaval De Futebol 3v3 Charity Tournament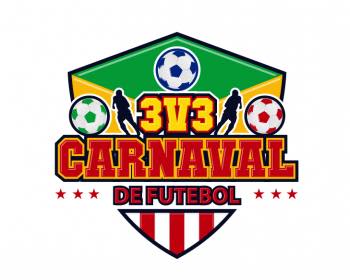 Saturday, July 27 - Sunday, July 28
Woodlands Sports Park
Click here to learn more and register
Join us and help us raise money to help kids in need! There is no other tournament like this one and proceeds go to help kids, families, and organizations who are in this battle vs childhood illnesses! YOU can make a difference by playing, volunteering, or sponsoring! Thanks for your support! We hope to reach 200 teams!
Registration: (deadline to register is July 13)

DATES & TIMES: All games will be played July 27-28, 2019.


LOCATION: Woodlands Sports Park, 1 Woodlands Sports Park, St Peters MO 63376


AGE GROUPS: Our tournament accepts male and female teams using Calendar Year age divisions. Teams should register based upon the birth year of their oldest player.

Example: if the oldest player on your team was born on 9/1/2001, the team would register for the "2001" division.

SKILL LEVEL: In an effort to create more competitive brackets and a more competitive playing experience for teams that come to our tournaments, registration will be based on both chronological age and competitive level (gold/silver) of teams.

Rather than our base bracket consisting of players of the same age, we will start the grouping process by automatically placing teams that sign up as "gold" teams with the "silver" teams that are one year older.

Example - "2003 gold" teams will be placed with "2002 silver" teams.

The GOLD division is for those teams who consider themselves highly competitive teams.

The SILVER division is for all other teams.

If enough teams for both brackets sign up to participate, they will be split into their own groups.

By starting at this base level we will be giving both gold teams and silver teams a more competitive and enjoyable experience.

High School teams will be ages 2001-2004.

Any adult teams should sign up under Adult Open and we will look to see if there are enough teams to split by gender and COED. Please be prepared to play in a COED division though as that's how it's worked out the past couple of years and it's been a good experience.