Transition to a Virtual Art from the Heart Raises...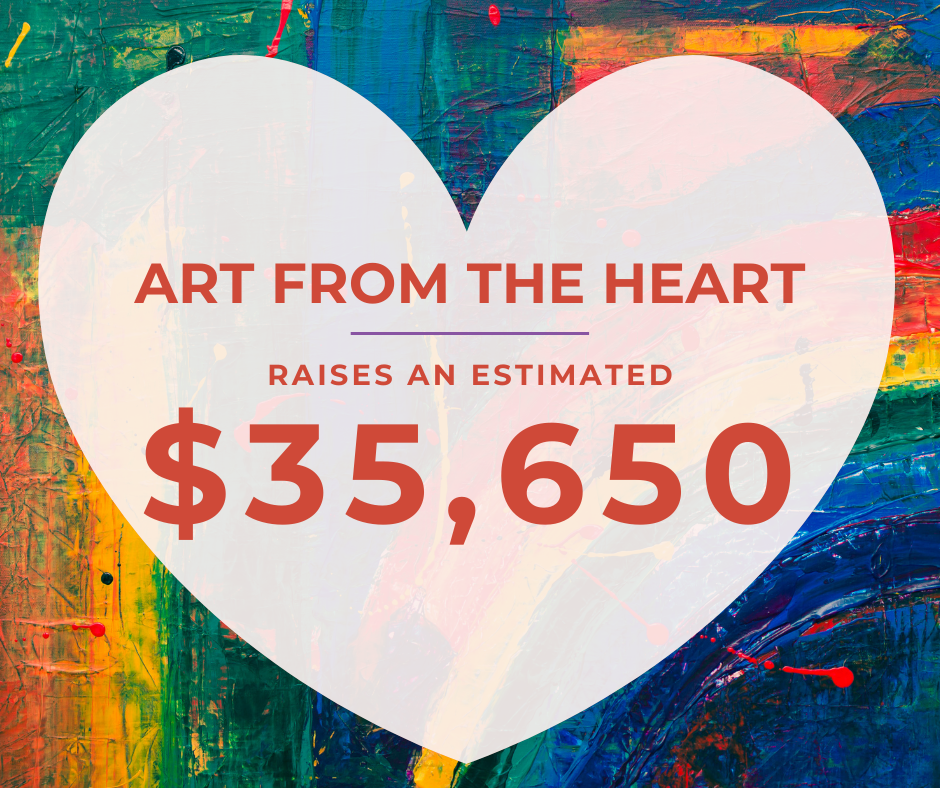 This year we hosted our first ever VIRTUAL Art from the Heart!
While expenses are still being taken into account and donations are still flooding in... we are pleased to announce that an estimated $35,650 was raised! An outstanding accomplishement that will help aid our mission and provide art therapy to our brave kiddos and their siblings!
Thank you to everyone that participated and helped kids with cancer... be kids!