Friends Creates a Winter Wonderland for Kids and their Families!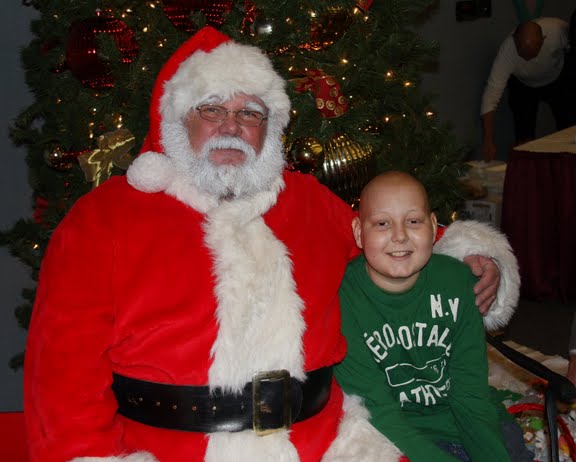 The 2009 Winter Wonderland Party gathered kids in treatment, their parents and siblings from all over St. Louis and the surrounding regions for some holiday magic.
Kids were able to do just about anything inside the St. John's Mercy Von Goddard Conference Center. There were full arcade games, including a real wave runner machine, a full moon bounce (inside!), a wind/money grabber machine, clowns, a magician, snakes, Karen Mary Karaoke and of course, Santa and Mrs. Claus.
Families were treated by Kraus Katering & Kakes to quite the feast, who donated a buffet style lunch for 500 and desserts to go with it! Sub sandwiches, pizza, fried chicken and nachos were also added to the line to keep everyone full and happy!
We would like to thank the enormous number of volunteers, and especially to Alan and Cindy Woods. They have been chairs of this event for many years, and work on it all year round. Their hard work truly shows through! Thank you to St. John's as well for providing the perfect setting and clean-up crews each year.
Click here for pictures from the event by Becky, our professional photographer!