12 Bars of Charity: TEAL Team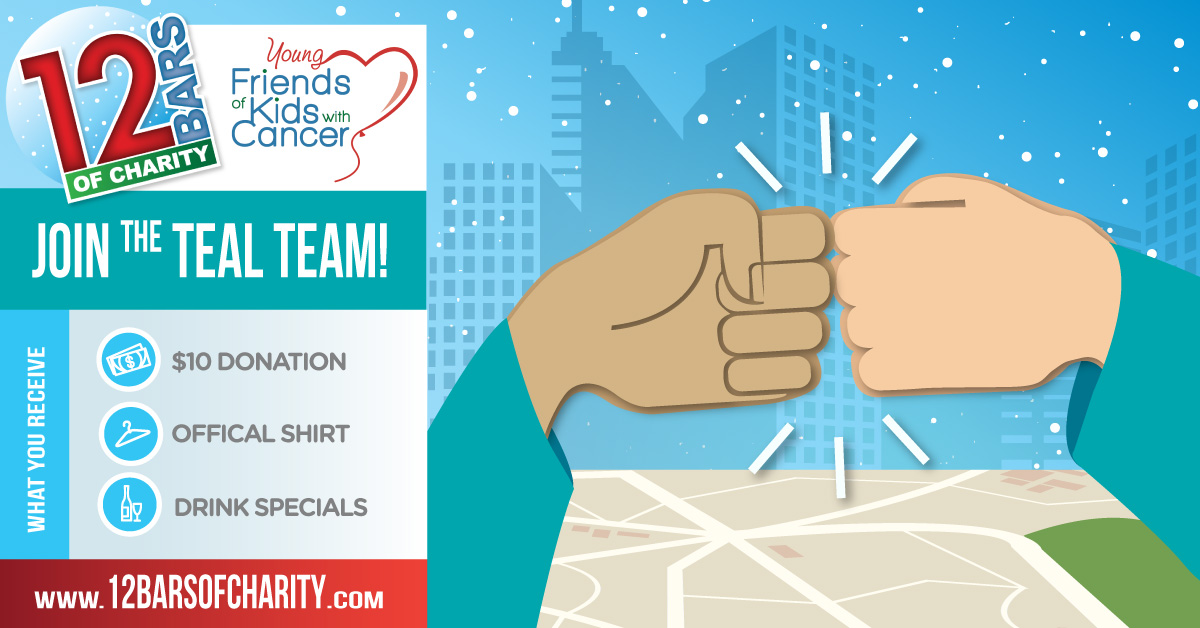 Join us for 12 Bars of St. Louis on Saturday, December 15!
The 12 Bars of St. Louis is the city's largest pub crawl attracting over 30,000 attendees & raising more than $350,000 for local charities in only five years!
Registration Includes:
$10 donation to Young Friends of Kids with Cancer (registration is re-open and now $15 will be donated back to Young Friends for everyone new who signs up by September 30th)
Official 12 Bars "TEAL Team" sweatshirt
Discounted drink specials at all participating bars from 2pm - 6pm
Shuttle pass to all participating bars
Check-in:
Saturday, Dec 15, NOON- 6pm. at PBR in Ballpark Village
Bring your photo ID and printed or email copy of your ticket
All of the same bars are participating with the same drink specials
You will pick up your sweatshirt and shuttle wristband at check-in
Can't make it on December 15?
If you are not able to pick up your sweatshirt on the 15th, please email 12 Bars organizers at info@12barsofcharity.comand they will make arrangements with you. Tickets are transferable, so your friends can pick up your sweatshirt as long as they have your ticket.
Register HERE and make sure to choose the TEAL TEAM.
RSVP and invite your friends to the event page on Facebook.