Bingo Night for Kyliee
BINGO NIGHT FOR KYLIEE!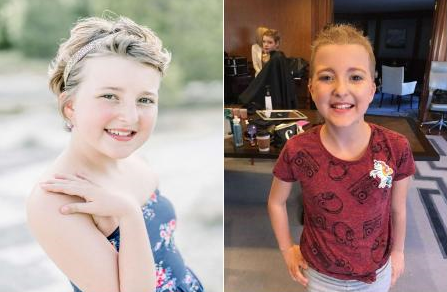 Family Friendly event!!
Come out for a day of fun and support Kyliee and the Dettling
family in their journey against ALL! Kylie is a bright, funny, social,
and artistic 10 year old girl. On Valentine's Day 2017, Kyliee was
diagnosed with Acute Lymphoblastic Leukemia (ALL). Since then,
she has been courageously battling the disease while keeping her
head held high. She continues to inspire those around her with her
positive outlook on life! Kyliee lives in Washington, Mo with her
parents and younger Sister Skylarr. Although treatment is moving
along, the family is struggling with finances due to costs of
treatment. We have pulled together as a community to have a
benefit in hopes of helping offset some of their medical expenses;
so they can focus on what is important. Bingo night will have
several rounds held with prizes. Auction and raffle items will be
available thanks to local businesses and support! Pizza will be
provided courtesy of Moe's Pizza, Washington. Desserts provided
courtesy of Schulte's Bakery, Washington. Snacks, wine, and
drinks available. Beer available for purchase through Elk's Lodge.
Please bring cash to event. Some Credit/Debit may be accepted
day of event. Family friendly. Saturday, December 15th from 2-7!
LOCATION:
Washington Elk's Lodge
1459 West 5th Street
Washington, MO 63090
Event Flyer:
K3.pdf