12 Bars of Charity: LIGHT GRAY Team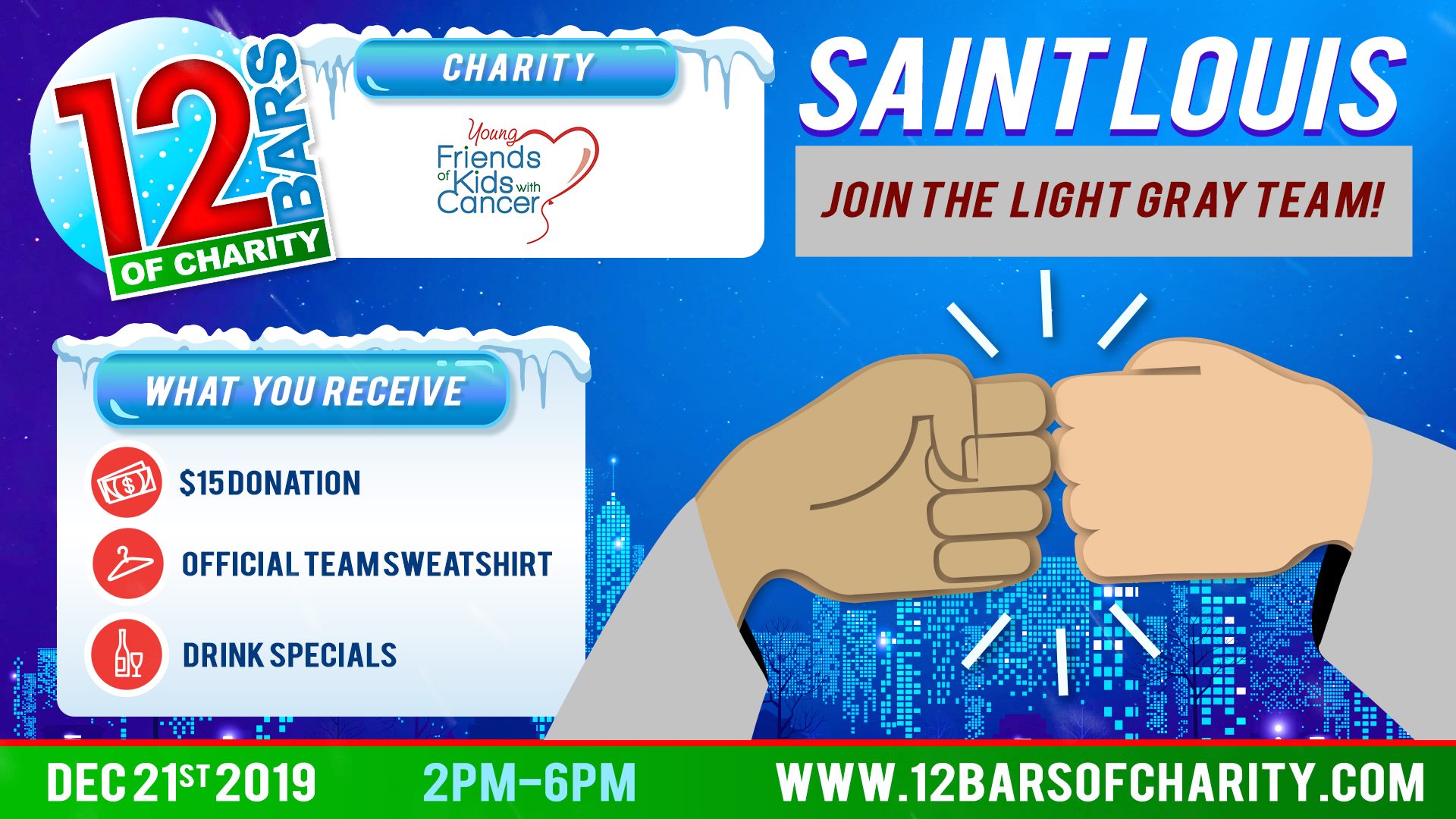 Join us for 12 Bars of St. Louis on Saturday, December 21st!

Tickets are on Sale NOW! Be an Early Bird and get the September special!The 12 Bars of St. Louis is the city's largest pub crawl attracting over 30,000 attendees & raising more than $350,000 for local charities in only five years!
Registration Includes:
- ⚡ A Charity TEAM Color Sweatshirt (super comfy - trust us!)
-