2015 Art from the Heart Recap
The 6th annual Art from the Heart raised $43,000 to help kids with cancer...be kids! This fundraiser was held on September 24, 2015, at Mungenast Lexus of St. Louis.
Thank you to everyone who attended the event, donated items, purchased artwork, and volunteered.
Special thanks to TOC Artwork and Framing for generously framing all pieces of art in the auction.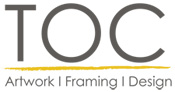 Special thanks to Mungenast Lexus and all of our food vendors and sponsors: