2016 Voodoo in the Lou Recap
This year, Young Friends of Kids with Cancer broke the fundraiser's previous records by raising $21,000! Thank you to all our guests, sponsors, donors, committee members and board members for a fantastic night supporting kids with cancer!
View photos from this event HERE.
View Ladue News photos HERE.
View STL Today photos HERE.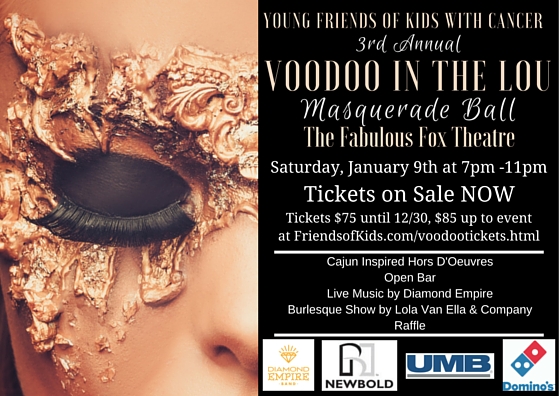 Thank you to all our generous sponsors who made this event so successful!