Art Therapy
On the surface, it may appear to anyone passing by or dropping in that kids are simply enjoying some arts and crafts time. But the Art Therapy program isn't about what's on the surface; it's what is below the surface that matters.
People can see the artwork that kids have created in the halls of Mercy Children's Hospital and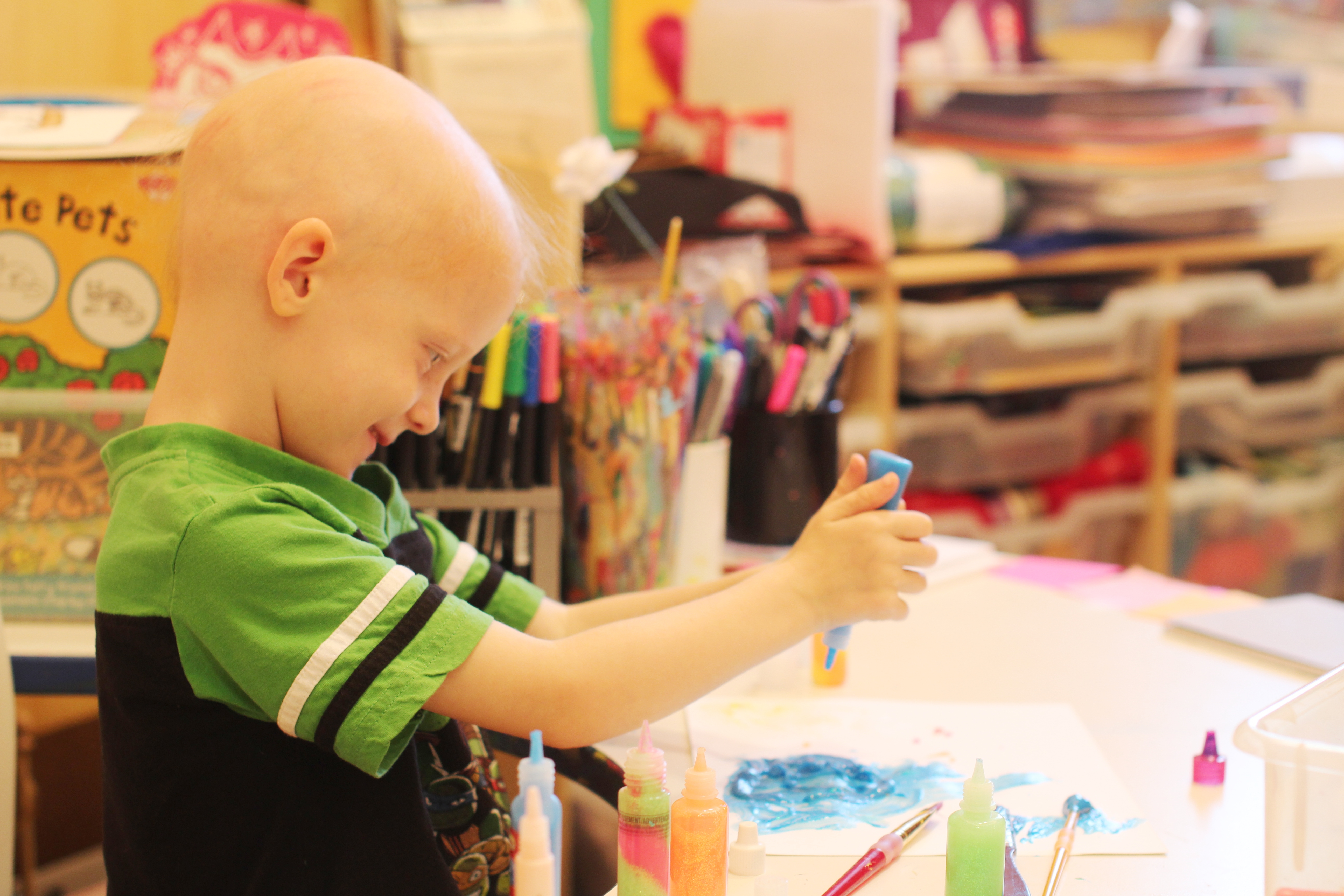 Cardinal Glennon Children's Hospital. Natasha Westrich-Wood has been building layers with kids in treatment for cancer for 19 years now. What people don't see are the layers she peels away.

The Art Therapy program uses art materials to draw verbal and non-verbal communication from kids as they go through treatment for cancer. Tasha, as the kids affectionately refer to her, guides them through exercises to express themselves through different art mediums. As they grow more confident with their skills, they find that more of what they are trying to cope with ends up on the canvas. It has been an extremely effective way to deal with everything such as physical pain, social distress or the severity of their situation.

Tasha is available for kids receiving treatment for two days a week at each hospital. She has helped countless kids stabilize their situation at a young age, and emerge from their treatments more able to adapt to the world that awaits them.