---

Welcome to the charity beer raffle in honor of Hazel! My name is Kurt Meisinger and Hazel is my two year old daughter currently undergoing treatment for a Wilm's Tumor. Hazel had her right kidney and the tumor removed in October and will be undergoing Chemotherapy through the end of February. My wife and I have been overwhelmed by all of the generosity and support of our family and friends and organizations like Friends of Kids With Cancer.
Every week we go into the cancer clinic for treatment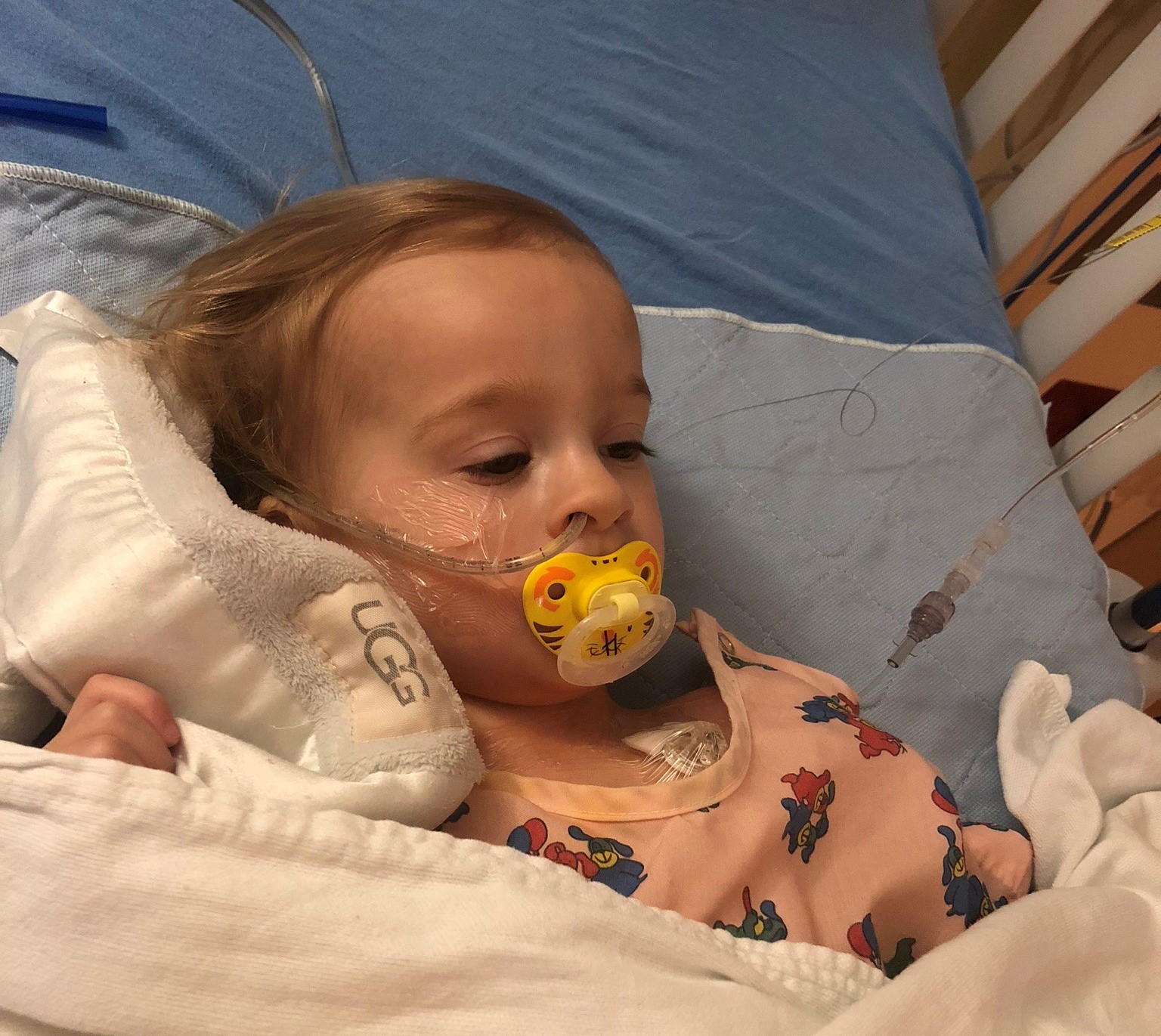 we are so thankful that Friends of Kids With Cancer exists. They provide all sorts of toys, snacks and activities at the clinics for the kids and their families while they're getting chemo. That is just a small part of the amazing support they offer to all of the families in St. Louis going through the horrible ordeal of having a kid with cancer. We're not done with our battle just yet, but we're just so thankful that we want to give back right now.
---
Rules:
Every $5 donated gets you ONE entry for the raffle. I will get back to you ASAP with your raffle number(s) once I receive your purchase confirmation.
The deadline to purchase tickets will be January 31st at 7pm central time. Shortly after that I will start a Facebook live video at https://www.facebook.com/HazelsRaffle4Charity/ and will select winning numbers using a random number generator.
The winners will get to select which package they want in order of when their number was drawn.
The raffle is open to everyone in the Contiguous United States. I will ship to all winners outside of St. Louis at my own expense and will arrange a time and place to meet for any winners in the St. Louis area.
---
Prizes:
Please visit https://www.facebook.com/HazelsRaffle4Charity/ for an up to date listing of all prize packages. Any new prizes will be announced throughout the course of the raffle.
The first eleven prize packages are all from my own personal cellar..
Side Project BBT 2018
Side Project BBT 2018
Side Project BBT 2018
Side Project Anabasis b3
Side Project Coconut Vibes b2
Toppling Goliath Assassin 2016 (Purple Wax)
Perennial BA Sump 2019
BCS Rare 2015
BCS Rare 2015
Cantillon Gueuze + 3F Oude Geuze
Bells BA Expo 2018 4 Pack
I've also received three incredibly generous donation bottles:
Thank you Karen and Cory King for the bottle of Side Project Derivation 10!
Thank you Stephen Vyskočil for the bottle of Side Project BBT 2017!
Thank you Paul Knapp for the bottle of Main & Mill Double Barrel Carpathian!
That is not a typo, there are THREE bottles of BBT 2018 up for grabs. I have a few extra prizes I'll announce as the donation amount hits some milestones. :)
---