Fashion Show and Boutique!
What: 24th Annual Fashion Show & Boutique
Why: Friends of Kids with Cancer patients get to 'strut their stuff' down the runway during the Lunch and Dinner shows as our models! These models are treated to the 'Hollywood Lifestyle' all day; director's chair FULL of gifts specifically picked for each model. The models get professional hair/makeup for the Fashion Show during the day, too! For some of our models, the Fashion Show serves as a tremendous distraction from some of their current battles; happiness, fun, and laughter all day! The Fashion Show is truly a special event!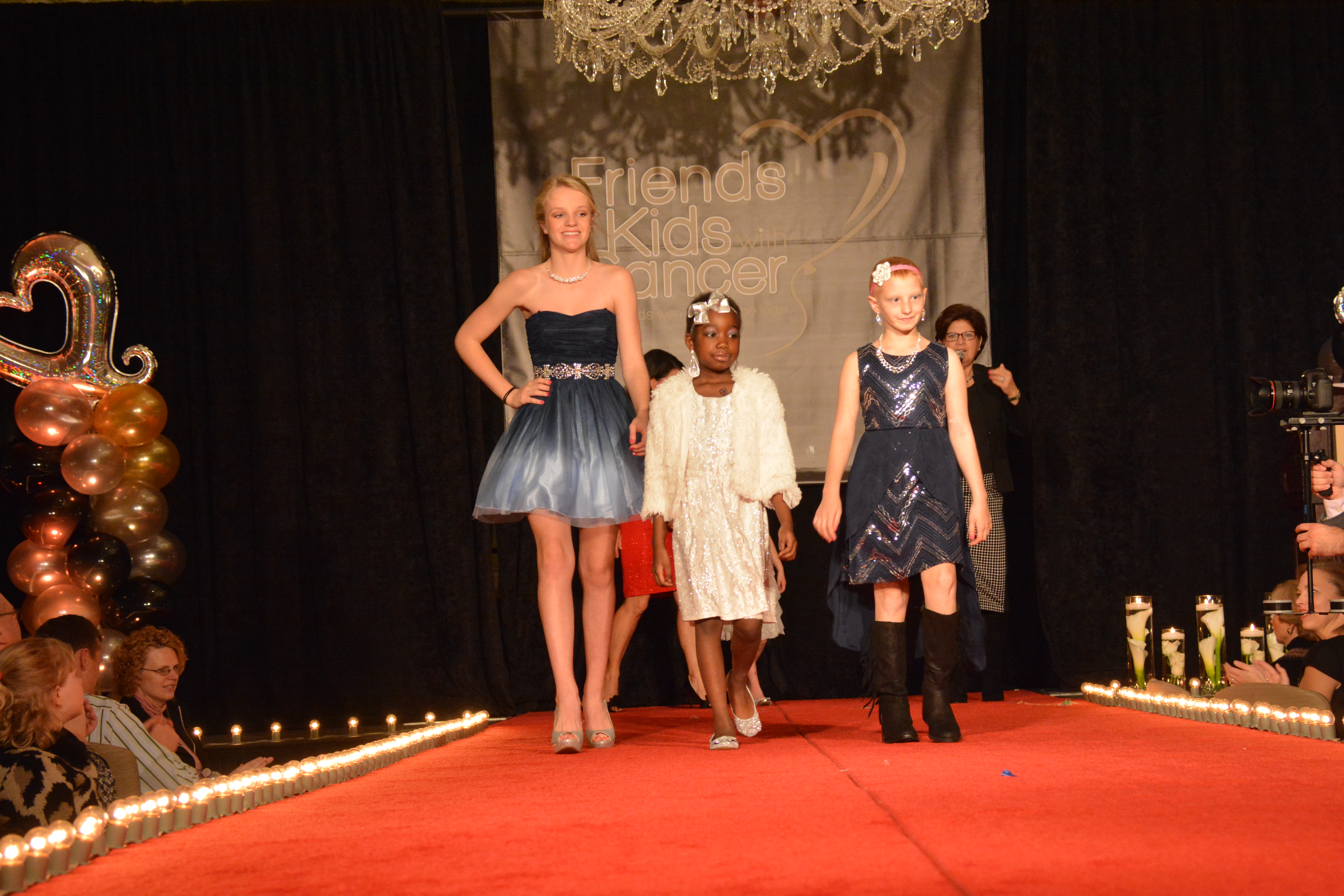 When: Thursday, November 10. Luncheon Show and Dinner Show.
Luncheon Show: 11 a.m. - 2 p.m.
Dinner Show: 5:30 p.m. - 8:30 p.m.
Where: Ritz Carlton-St. Louis (100 Carondelet Plaza, St. Louis, MO 63105)
Details: Tables seat 12 people, Oral Auction, many different boutique shops to explore before the show!
Cost: $85/ticket for Luncheon Show AND $140/ticket for Dinner Show. $5 raffle tickets are also available!
Table Reservations/Raffle Tickets - Coming soon!
Questions? Call Friends of Kids with Cancer at (314) 275-7440!