Hats on Day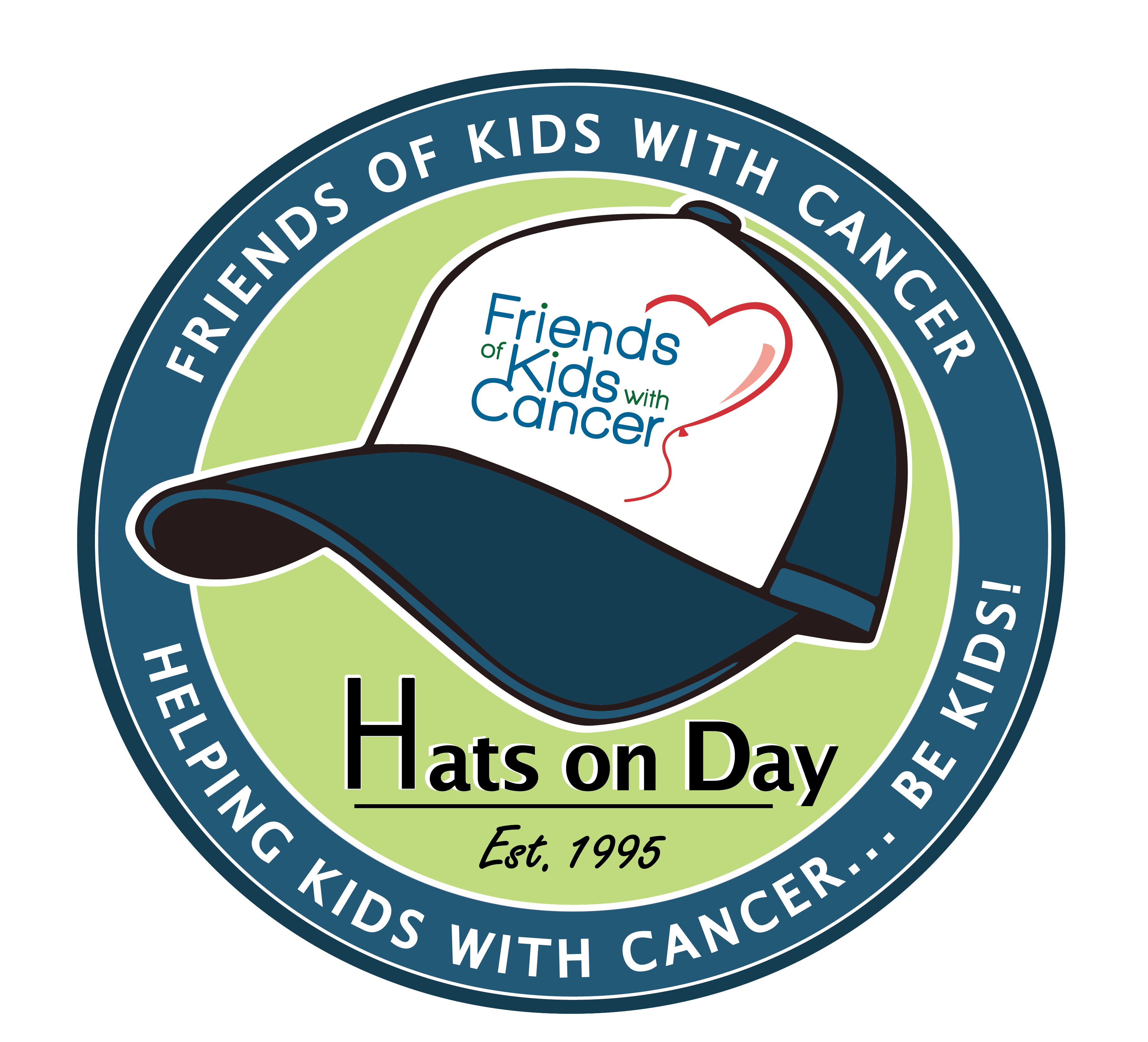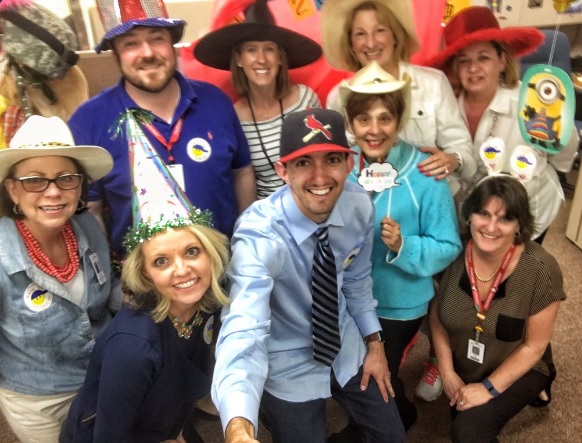 Hats On Day is more than a fundraiser: it is a symbol of the fight and the struggle of all kids who battle cancer and its devastating effects. It is an enlightening experience for students who do not understand why one of their classmates lost their hair or misses extended periods of school. It is a rallying cry for the community to show support for these brave kids fighting for their lives while living them every day.

Schools, businesses, and churches can participate by paying a dollar to wear a hat and receive a sticker. We provide everything you need: Hats On Day stickers, a guide with fun ideas and posters to put up around your school or business, and informational brochures. Just pick a date, collect the money that day, and have fun!

Hats On Day was founded in 1995 by four sixth-graders at Henry School in St. Louis. They began the fundraiser when their friend and classmate, Kevin Beffa, was diagnosed with a type of childhood cancer called Non-Hodgkin's Lymphoma. Kevin had been a bright, happy child with a passion for soccer. When he got sick, he had to miss school and lost all his hair from the treatments. Also in need of a bone marrow transplant, Hats On Day was planned to support Kevin during his battle with cancer. However, just days before the event, Kevin passed away.

Friends has continued Hats On Day in Kevin's memory with the aim of creating awareness about children undergoing chemotherapy and related issues like hair loss, illness and missing school. From 1995 till the present, the fundraiser has grown from just a few participating schools to include most of the St. Louis Metro area, as well as businesses and places of worship all over Missouri and Illinois. When you participate in Hats On Day, you will create countless smiles on the faces of children with cancer as they tackle the many obstacles and difficulties that cancer places in front of them.
Click here to print off a form to sign up!
Or sign up online below!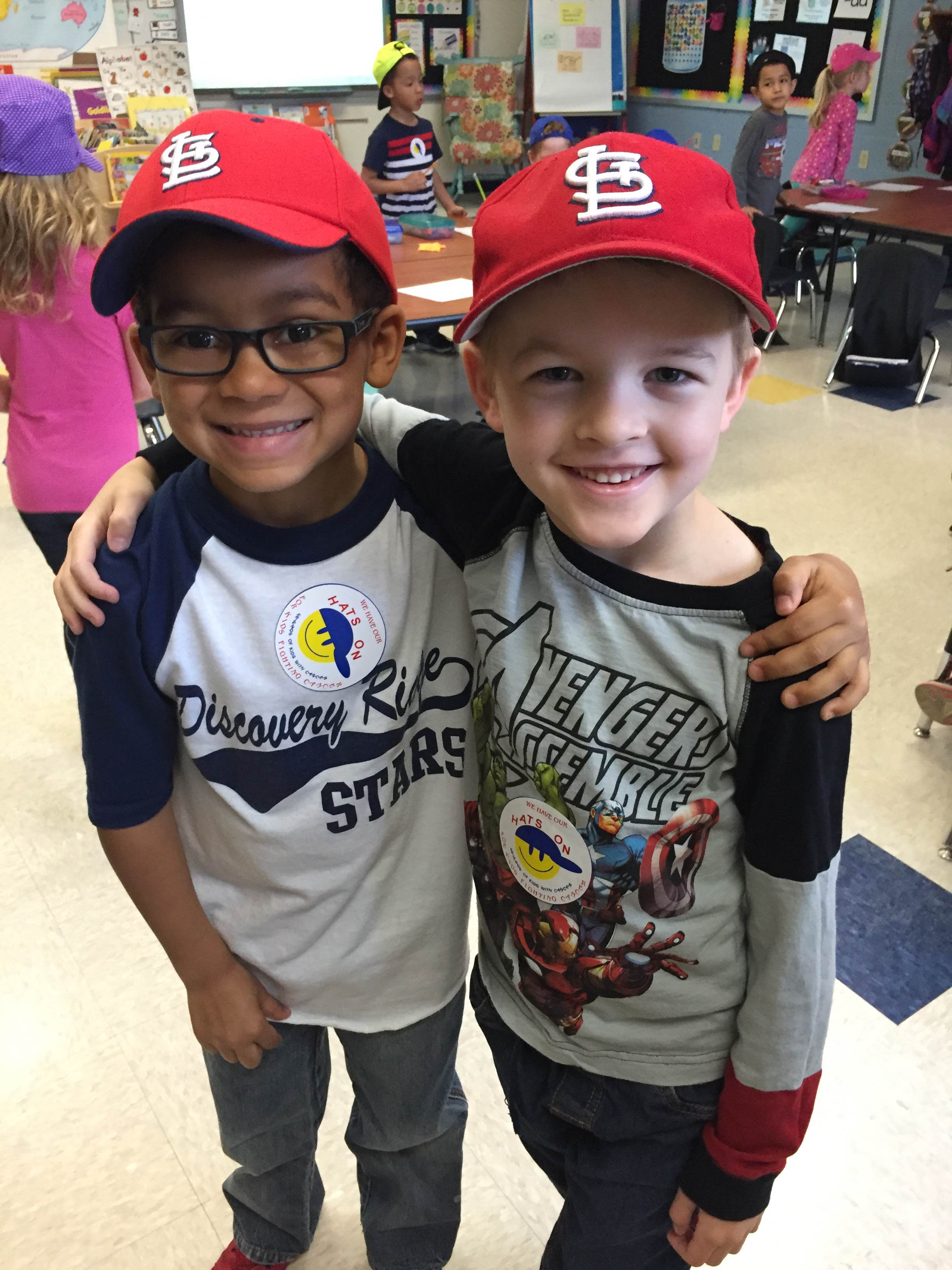 A Special THANK YOU TO:
Dave Fanning, Image Label Corporation, for the kind donation of 53,000 Hats on Day Stickers!
THANK YOU to the following schools, individuals, churches, and companies:
Alicia R. Chacon Intermediate School
Ashton Elementary School
Babler Elementary School
Bangor Honor Society
Ballwin Elementary School
Belmont Elementary School
Blevens Elementary School
Blessed Teresa of Calcutta
Bowles Elementary School
Brennan Woods Elementary School
Brighton West Elementary School
Celia Cruz BX High School of Music
Church of Sacred Heart
Cohoes Middle School
Colonel John Wheeler Middle School
Colby High School
Colony High School
Cornerstone Pre-School
Discovery Ridge Elementary School
Edwardsville High School South
Edwardsville School District #7
Everything Grows Childcare
Eureka Elementary School
Fairway Elementary School
Federalsburg Elementary School
Francis Howell High School
Greggie Elementary School
Golden Hill Elementary School
Green Pines Elementary School
Harmony Elementary School
Hayti High School
Henry Elementary School
Highcroft Ridge Elementary School
John Weldon Elementary School
JUSTGIVE
Kehrs Mill Elementary School
Kellison Mill Elementary School
Kinik Elementary School
Kingston K-14 School
Kyrene de la Moriposa
Lafayette High School
Lakeland Elementary School
Liberty and Lincoln Middle School
Linn High School
Living Word United Methodist
Lumberton Middle School
McKelvey Elementary School
Medora Intermediate School
Memorial Middle School
Midland Academy
Montgomery Independent School District
Montgomery Intermediate School
Morgan Elementary School
Moscow Mills Ninth Grade Center
North Babylon Union Free School District
Northeast School
North Union Community Schools
Neuwoehner High School
North Kirkwood Middle School
Northwest R-1 High School
Oak Grove Elementary School
Oats Adventist Christian Academy
Parkway Central High School
Parkway West Middle School
Parma Heights Christian Academy
Pierremont Elementary School
Pond Elementary School
Progress South Elementary School
Rahn Elementary School
Reed Elementary School
Riverview Gardens Central Middle School
Ridge Meadows School
Robinson Elementary School
Rockwood South Middle School
Rockwood Valley Middle School
Rogers Elementary School
Roosevelt Elementary School
Sacred Heart Catholic School
Selvidge Elementary School
Shelton Intermediate School
Shipman Elementary School
Sorrento Springs Elementary School
South Middle School
South Elementary School
Southwestern High School
Southwestern Middle School
St. Aloysius Elementary School
St. Angela Merci School
St. Joseph's Academy
St. Mark's Presbyterian Church
St. Mary's High School
St. Pius X Church
Sunrise R-9 School
Tuckahoe Elementary School
Thompkins Middle School
Townview Elementary School
Union Middle School
Upper Moreland Intermediate School
Uthoff Valley Elementary School
Van Schaick Grade School
Washington Elementary School
Webster Groves High School
Westchester Elementary School
Westridge Elementary School
Wild Horse Elementary School
Williams Middle School
Woerther Elementary School
Wren Hollow Elementary School
Wyland Elementary School
Youngstown Community School