2nd Annual VooDoo in the Lou!
January 24, 2015
Contemporary Art Museum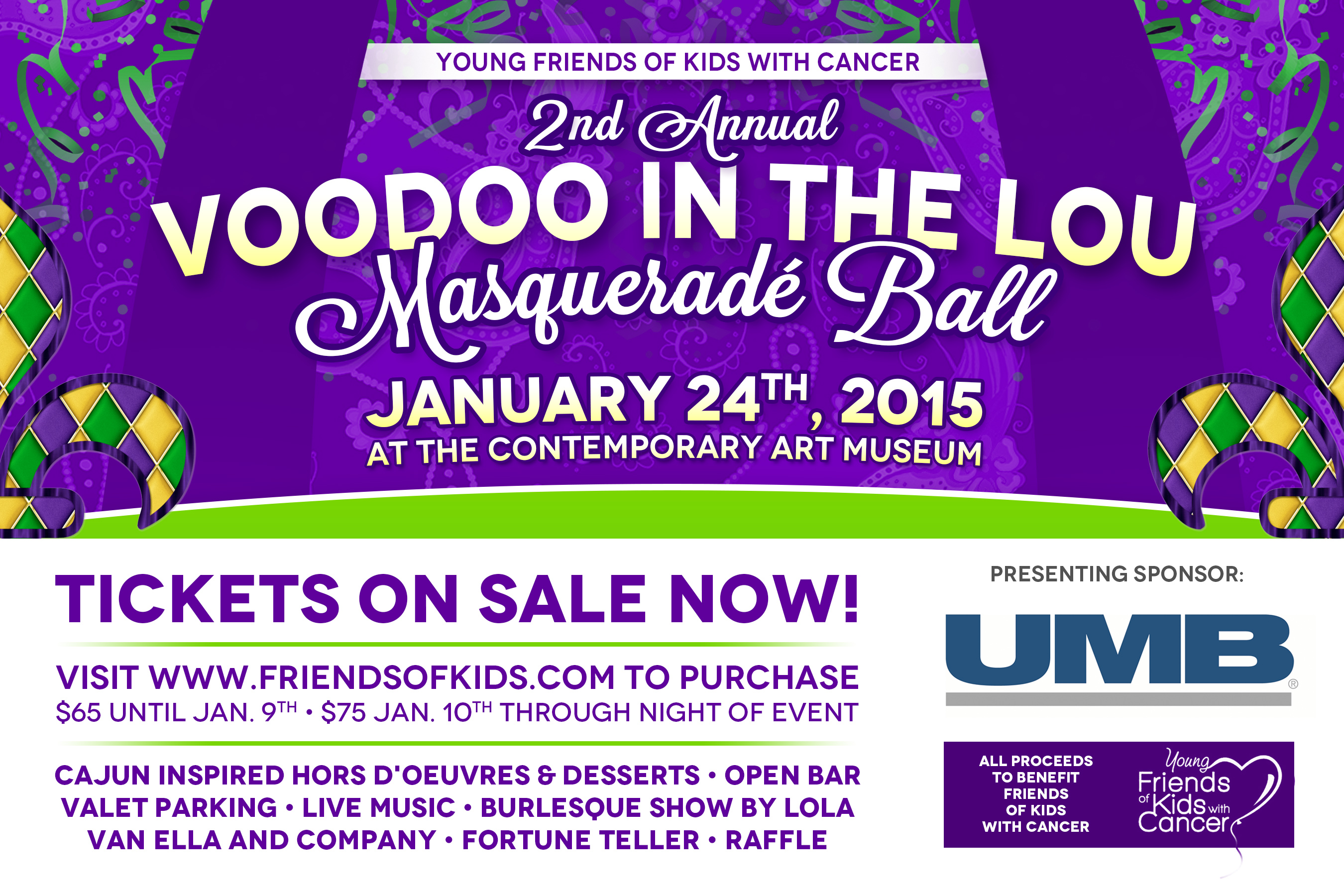 Presenting Sponsor:

To purchase your ticket(s), please click HERE. (Note: Cost is $65 per ticket until January 9. Tickets purchased on January 10 through purchasing at-the-door is $75 per ticket)
In 2014, the Young Friends of Kids with Cancer hosted their FIRST-EVER VooDoo in the Lou Masquerade Ball and it was HUGE success! Read the 2014 event recap HERE.