Sean Oliver Trivia Night Raised $5,612 for Friends!
The first-ever Sean Oliver Trivia Night raised $5,612 for Friends of Kids with Cancer! The trivia night was held on October 27, 2012 at Kennedy Catholic High School and was held in memory of Sean Oliver.
Sean lost his 16-month fight with leukemia just weeks after his graduation from Kennedy in 2002. His family set up a scholarship in his memory, which has been awarded to a Kennedy junior every year. Recipients of the scholarship embody the true Kennedy spirit and academic excellence.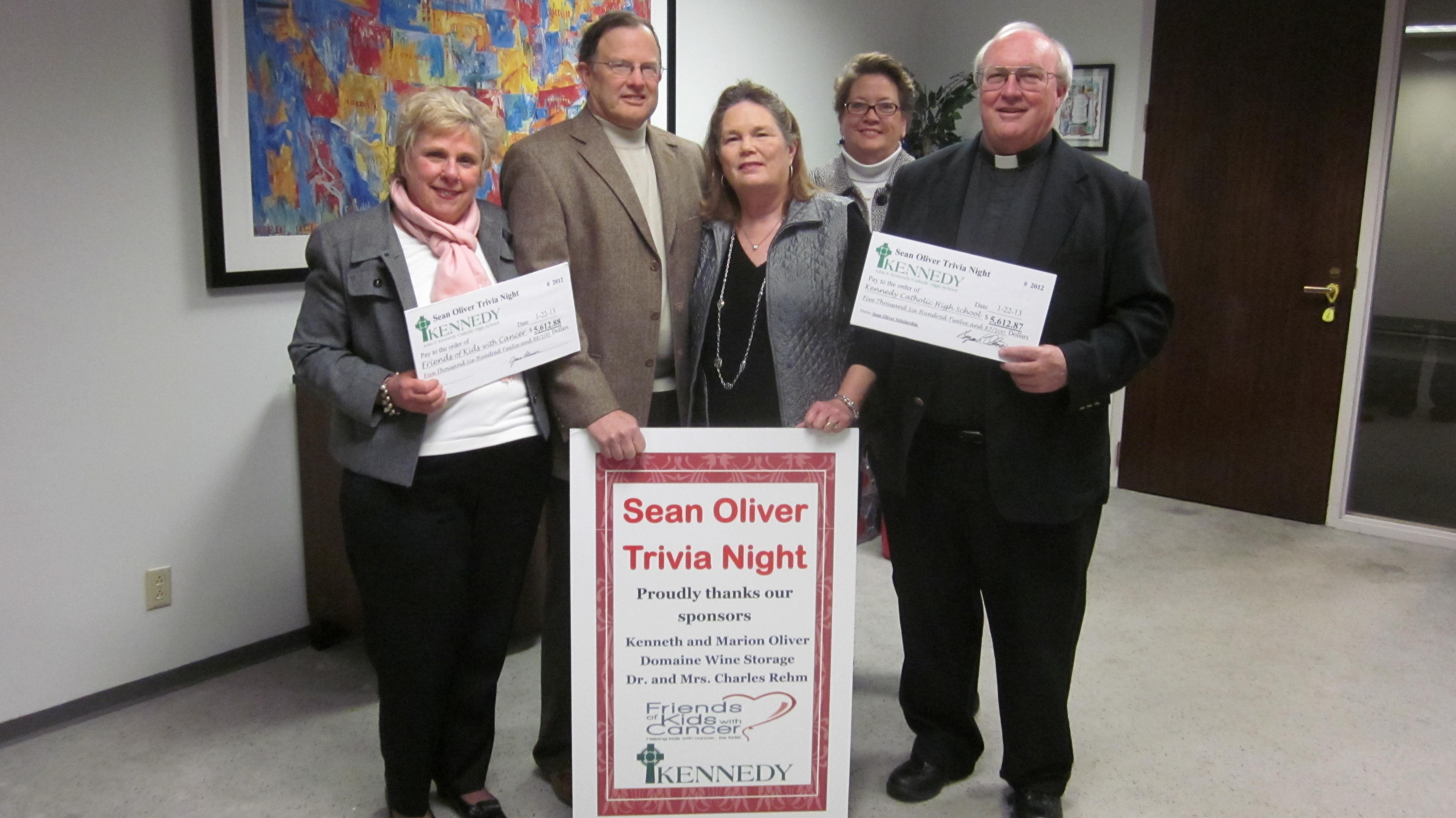 Pictured (l-r) are Friends of Kids with Cancer's Executive Director Judy Ciapciak; Sean's parents Mark and Jane Oliver; Abby Cole, and Fr. Bob Suit from Kennedy Catholic High School.