Art From the Heart
_____________
Join us for our 11th annual Art from the Heart on Thursday, September 17, 2020.
"The kids are so excited to have a means to give back. They are very aware of how much Friends of Kids with Cancer does for them," says Art Therapist, Natasha Westrich-Wood.
Art from the Heart is a special fundraiser that centers around the auction of over 60 pieces of art created by kids with cancer in St. Louis. Our art therapists work with these kids throughout the year on their artwork for this fundraiser. You aren't just purchasing a piece of artwork, the child's heart and soul go into the masterpiece. 100% collected benefits Friends of Kids with Cancer.
EVENT DETAILS:
TICKETS: Coming Soon
WHAT: 11th Annual Art from the Heart
WHEN: Thursday, September 17, 2020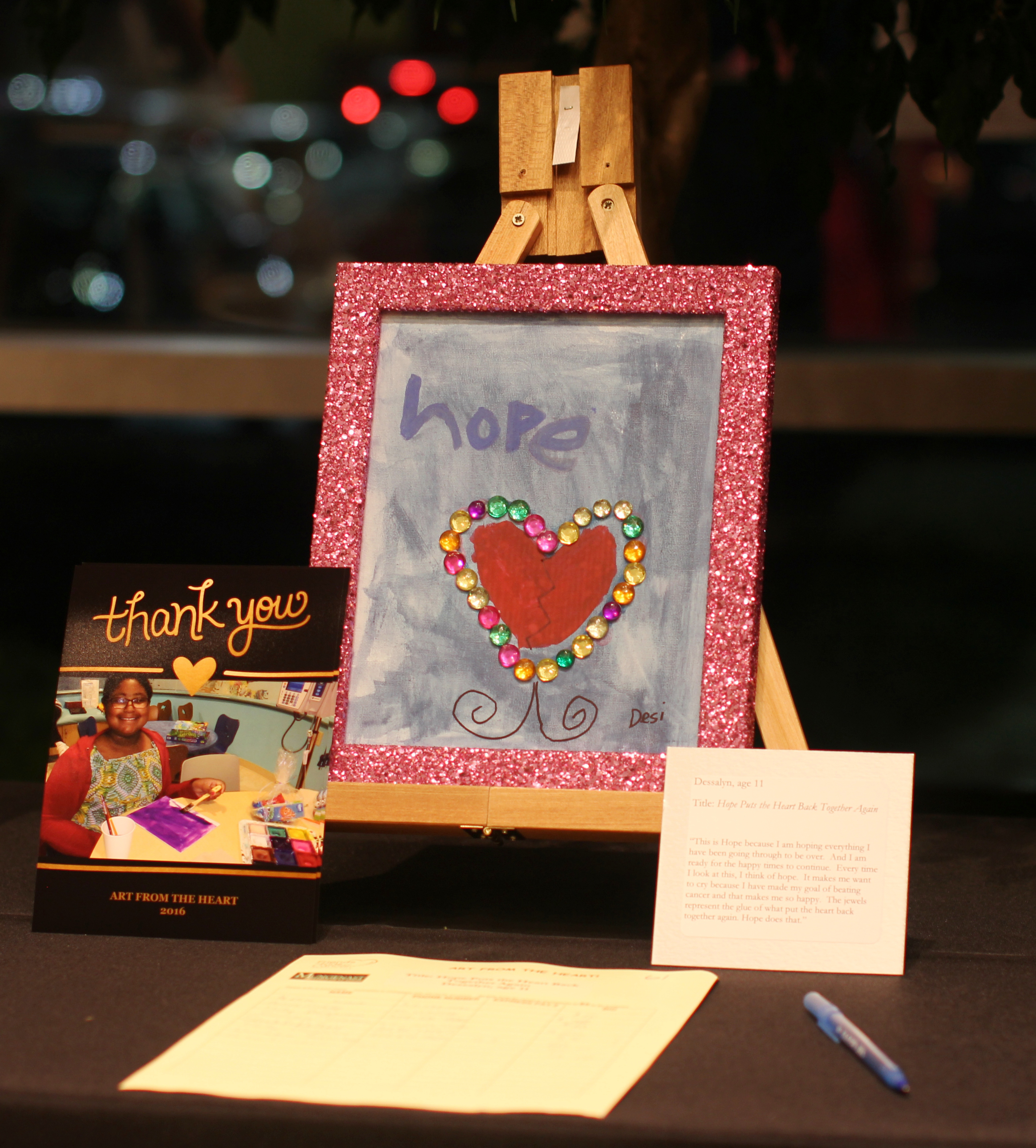 WHERE: Mungenast Lexus St. Louis
(13700 Manchester Rd., Manchester,
MO 63011)
TIME: 5:30 - 8:30 p.m.
COST: $50 per person
---
SPONSORSHIP OPPORTUNITIES:
Please call our office at 314.275.7440
A wonderful evening of live music, wine and art!
Sponsored by Mungenast Lexus of St. Louis
100% of the proceeds benefit Friends of Kids with Cancer's Art Therapy Program! The program is incredibly important for a patient's emotional health. To learn more about this amazing Emotional Program, please click HERE.