'Walk with a Friend' Sunrise Celebration
Join us for the 17th Annual Walk with a Friend on Saturday,
April 29, 2017, at Maryville Centre!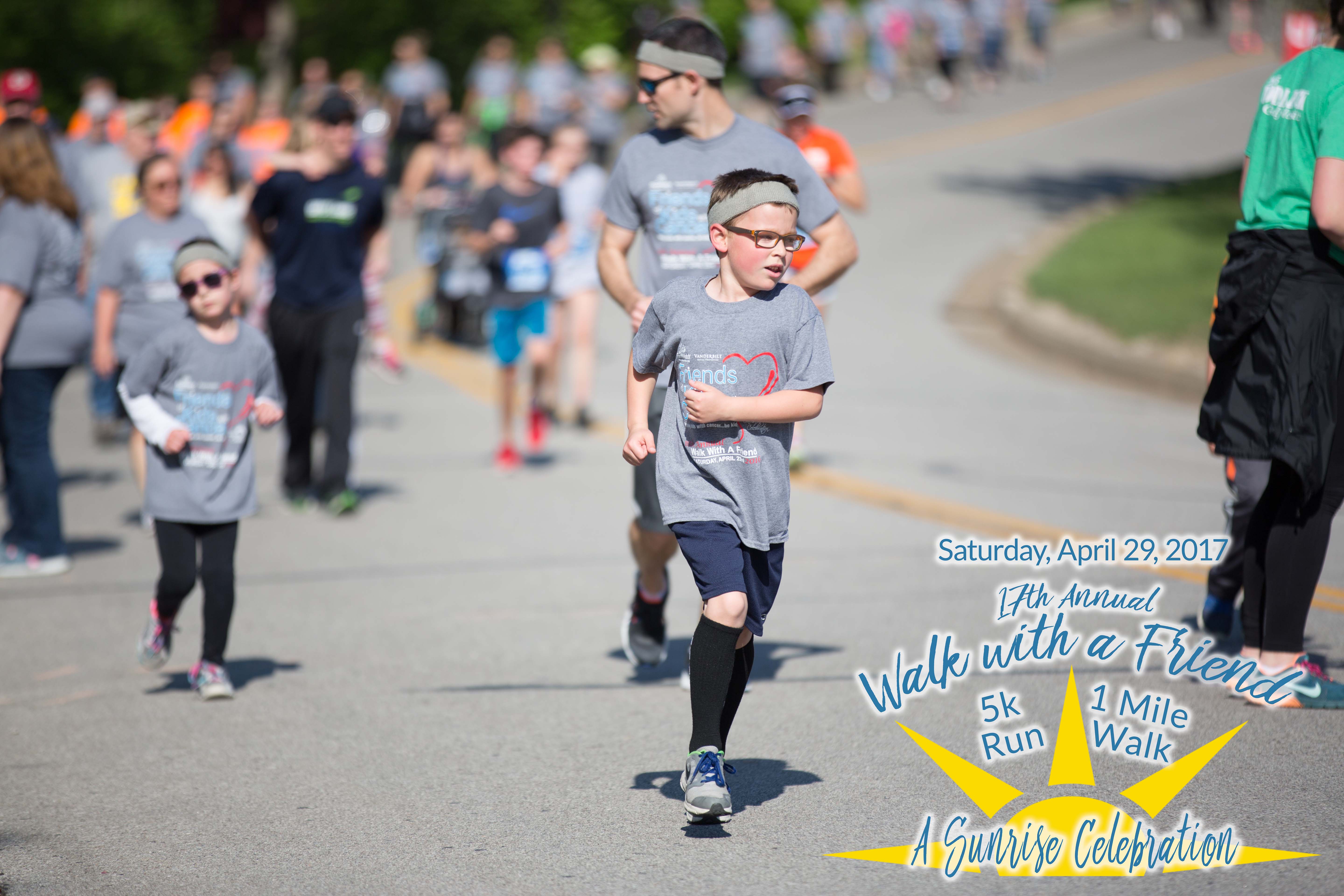 Join us for a fun, family walk and run that supports, honors and remembers our kids with cancer!
WEATHER UPDATE
We are disappointed to announce that due to inclement weather the Walk has been cancelled on Saturday, April 29, for the safety of our guests. No plans for an alternate venue or rescheduled date have been made at this time. This was going to be our biggest walk to date. We had special activities planned, wonderful new teams joining us and awesome sponsors. Thank you for your understanding and dedication to our organization. We hope to continue the momentum into 2018 and host the largest Walk ever!
Packet Pick-up is still on:
Thursday, April 27, 7 a.m. - 7 p.m.
Friday, April 28, 8 a.m. - 4 p.m.
We encourage everyone to wear their yellow Walk shirts on Saturday in support of kids with cancer. Together we will brighten the gloomy day!
Registration is now closed. Race day registration is available 7:30-8:30 a.m. on Saturday, April 29. $30/person, cash, check and credit card accepted. T-Shirts not guaranteed.
RSVP to the Facebook event page
View photos and read about the success of the 2016 Walk with a Friend HERE.