Our History of Helping Kids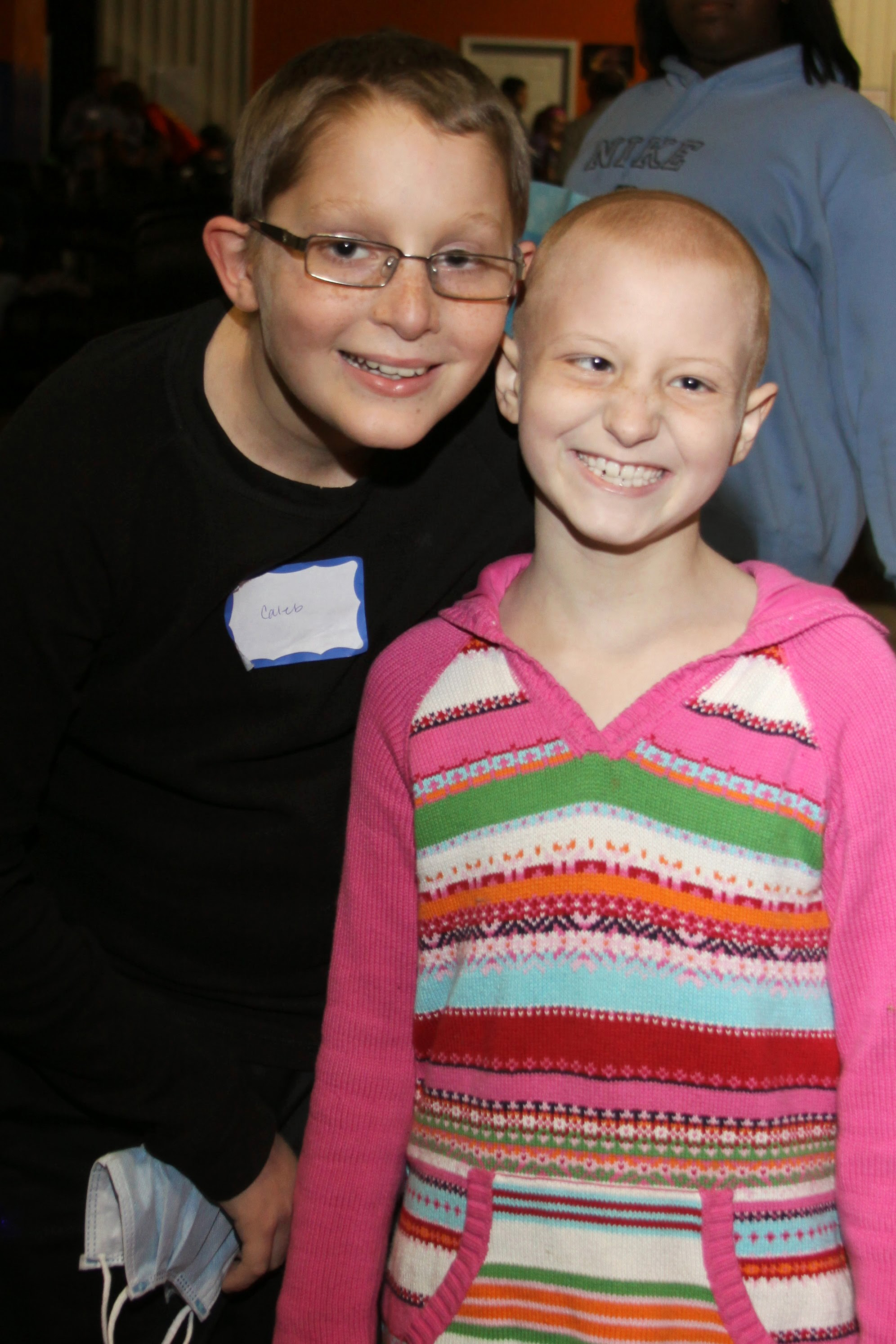 A simple idea.
Friends of Kids with Cancer has a proud 23 years history in the St. Louis area. Concerned parents Molly Henry and Suzie Snowden teamed up with Jill Turec, a Developmental Specialist at Mercy Children's Medical Center, because they saw the great need for the simplest of words: fun. What they created to solve the problem, a toy closet right where the kids get their treatment, turned out to be a revolutionary idea. At the very least, they thought, the kids would have something to play with during the long hours in the office, or maybe even take their mind off of the needles and shots from intense treatments. Low and behold, everyone involved saw a marked change in the kids. Instead of focusing on the severity of the treatments, kids were excited to see what new toy or game they would get to play with. Seizing the moment, Friends thrust TVs, movies, board games and anything else to divert their attention and replace smiles where there had once been only tears. Even nurses and doctors reaped the benefits, with more tools added to their arsenal to get children to cooperate with difficult procedures.Through this cooperative effort between parents, kids and medical staff...Friends was born.

This simple idea has since developed into a philosophy that Friends abides by today. Treatments shouldn't just attack viruses and cells in a child's body; the mind, soul and most importantly, the heart need to be cared for as well. Treating the whole child has brought new, creative programs into the treatment centers through Friends of Kids with Cancer.

The glue.
There are many organizations that benefit kids with cancer. Some grant a once-in-a-lifetime type wish, while some fund research to cure this terrible disease for future generations. While Friends looks forward to shutting its doors one day when that happens, we feel like there is a major need in their day-to-day lives. Friends has a unique niche for the families of children battling cancer: the glue.
Cancer doesn't just fight the blood cells in a child's body; it puts a strain on the entire family physically, mentally and financially. Fighting cancer is tough enough, but doing so as a child with so little life experience, as well as the social and emotional handicaps that treatments place upon the child, can make it extremely trying. That's why Friends is devoted to enriching the daily lives of these special kids, as well as the whole family, through our programs. We fill in the recreational, educational and emotional needs of the child, his or her siblings and the parents. Whether it's Munchie Mondays taking care of a meal for the family at the treatment center one day a week, or Art Therapy bringing the child's inner thoughts and feelings to the surface of a piece of paper through the tip of a pencil, Friends fills in the little things that sometimes get lost. And for kids going through cancer and the family behind them, little things usually become the big things. And we make sure they...stick.

The power of positive thinking.
Friends doesn't create miracles; those are left to modern medicine and the doctors and nurses administer them. What we do, however, is create the positive frame of mind in which they are achieved. Universally, being happy, positive and motivated makes every child more likely to succeed at whatever their goal happens to be. We believe the same applies here. Friends cultivates mental well being with programs that help children cope with the challenges they face, make the best out of the situation they are in, and most importantly, remember that its ok to still just be a kid.