Become a Friend!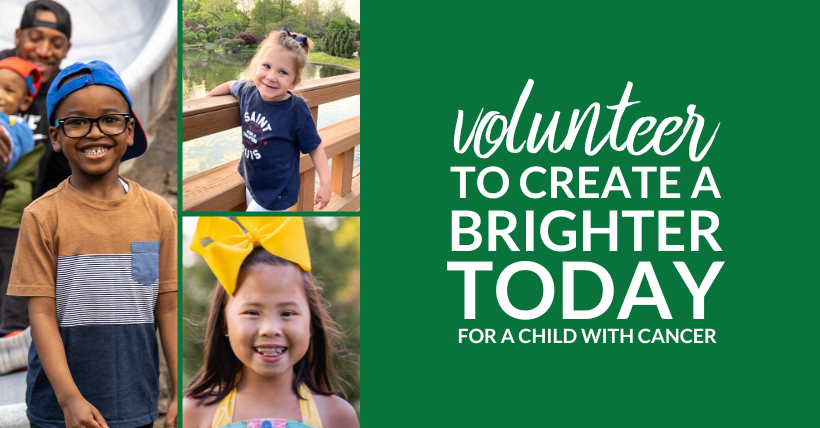 We cannot continue to bring smiles to kids' faces without the help of our volunteers. Join the community of over 1,000 dedicated friends by signing up for the volunteer email list!
Volunteer Opportunities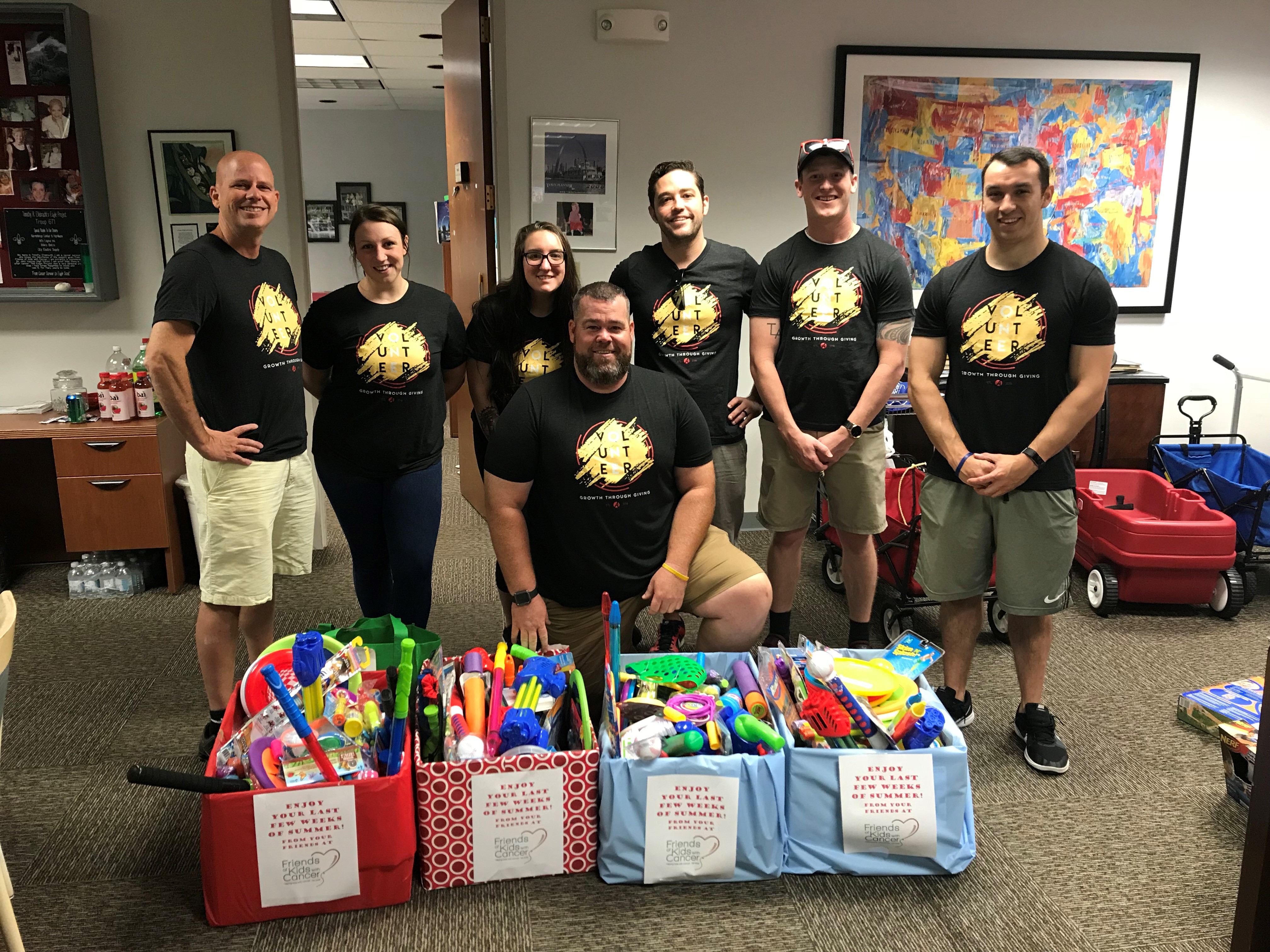 Errands Fulfill a shopping list, pick up donations, make deliveries to treatment centers, or complete other errands around the metro St. Louis area. You'll bring smiles wherever you go!
Event Committees Collect donations, solicit sponsors, schedule vendors, and help promote one of our fundraising events. We are always looking for creative ideas and new partnerships!
Events Register guests, sell raffle tickets, monitor games, set up auctions…so many options to help make our fundraisers successful!
Munchie Meals Order, pick up, and deliver lunch to a treatment center. This is an independent program organized by a volunteer on our Board of Directors! Volunteers are reimbursed for lunch purchases.
Office Sort donations, stock the toy closet, assemble patient gifts, or complete other various tasks. Every job makes a huge difference in supporting our small staff!
How It Works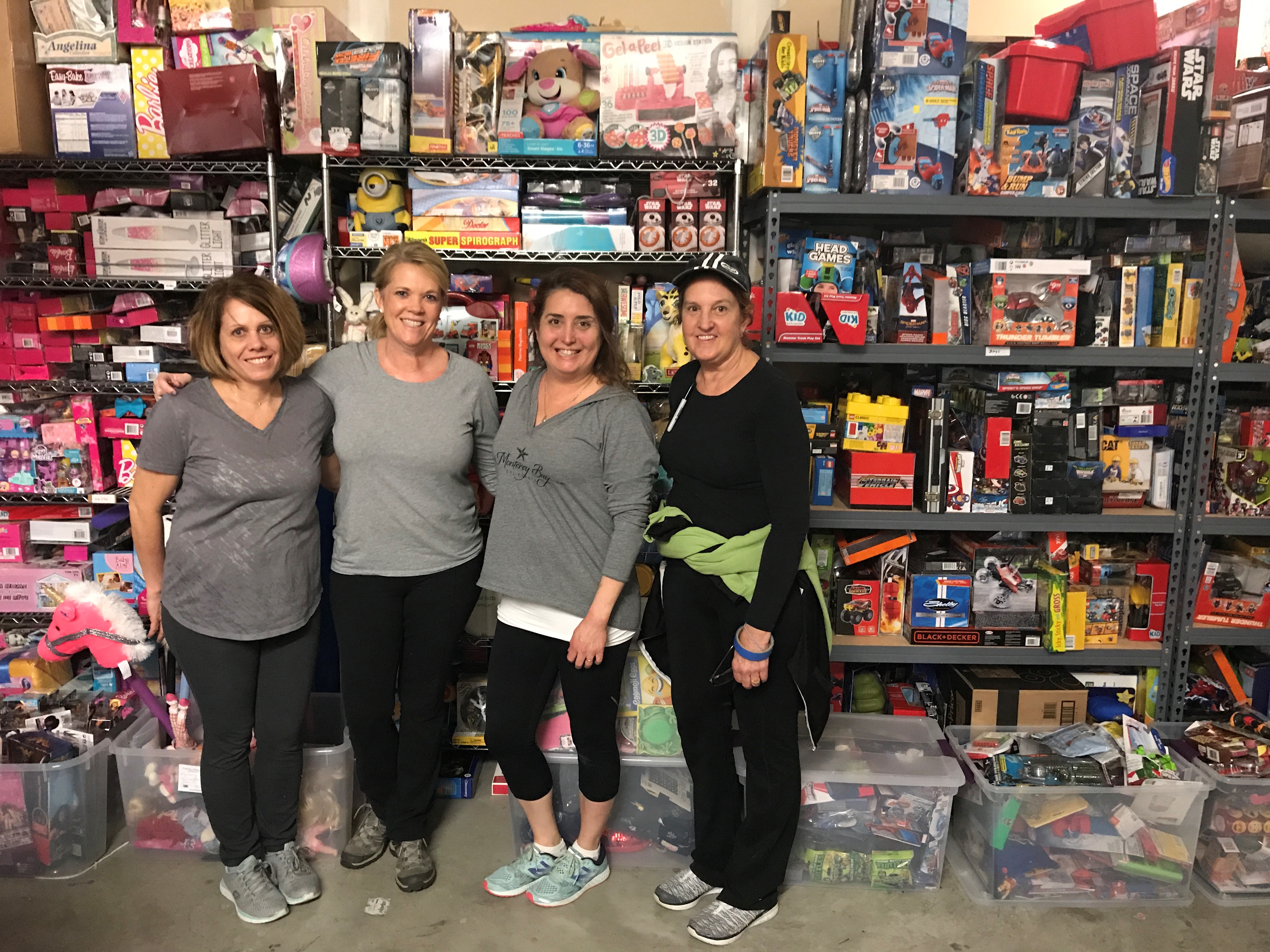 Fill out the Volunteer Form and choose the volunteer opportunities that interest you. Based on your selection(s), you will be added to the corresponding email list. When a volunteer need arises, an email blast will be sent with all the details. Sign up when you are available for an opportunity!
Please note, apart from events, all volunteer activities are completed during regular office hours. Most volunteer activities support our organization and do not directly interact with patients.
Volunteer at Our Major Fundraising Events

Apply to volunteer at a specific event by clicking the corresponding button.
Looking to complete service hours for school or work?
Fill out our Service Hour Volunteer Form, and our Volunteer & Events Coordinator will help find the right time and task for you or your group!
Service Hours Volunteer Application