Saks Shopping Party a Success!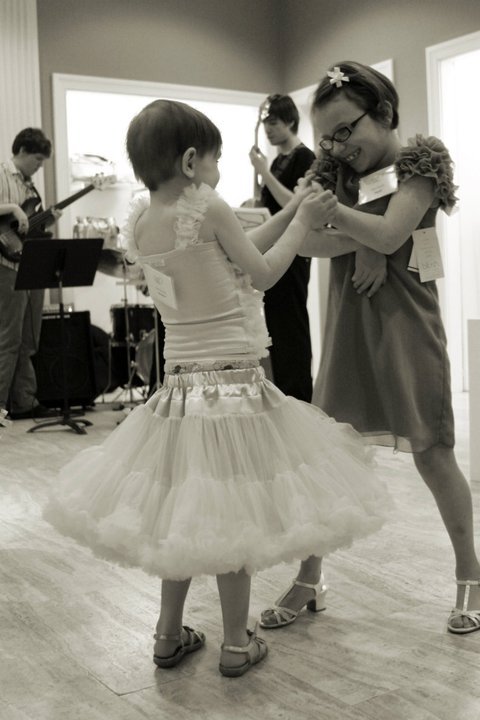 Everyone had a great time at the Saks Shopping Party, especially our special patient guests of honor: Heidi, Arianna and Millie, who modeled several outfits throughout the evening. We want to thank everyone who came out and shopped their hearts out, enjoyed the food and music. This event, combined with the Choo Choo Ride, raised almost $15,000!
The Webster Groves HS Jazz band kept the beat going all evening while the amazing chefs at Brio's, Araka, Social Affair, Cielo at the Four Seasons, Bravo! and the Pasta House provided some culinary treats. As if that weren't enough, Chill Frozen Yogurt provided the perfect dessert! The Choo Choo Tini's were a hit at the bar, thanks to a donation from Pearl Vodka. We would also like to thank Lohr Distributors for the Anheuser Busch beer and Pinnacle Wine.
So many people pitched in to make this a special night to celebrate the Choo Choo Ride: all our volunteers, our photographer Rebecca Link (more pictures to come!), all the restaurants, the clubs from the Choo Choo Ride: Wellbridge Clayton and Town & Country, Sante at the Chase, Lifetime, St. Louis Spinning, Nutriformance, and the Jewish Community Center; also thanks to Big Shark Bicycles and John Nash of the Wine Merchant for providing some amazing raffle items.
We also want to thank chair Lawson Primm, Justin Taylor, Kaylea Boutwell, the Choo Choo Ride committee and especially Saks Fifth Avenue. Colleen and the team at Saks went above and beyond to help us!