Lucky boy in treatment lands an iPad!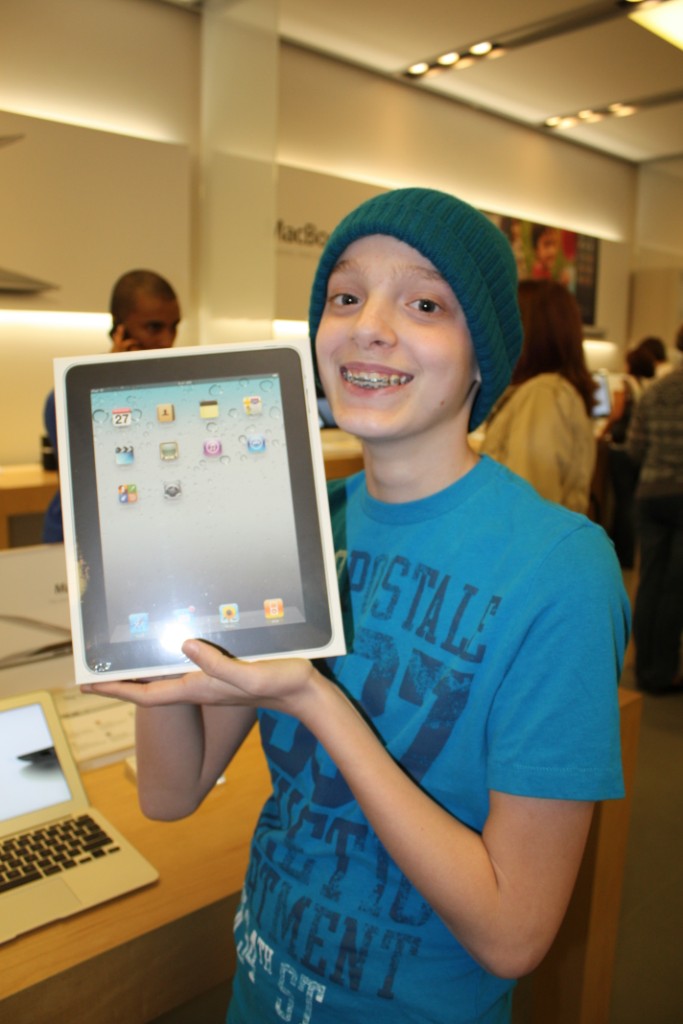 Here is a thank you note from a young man in treatment:
To everyone at Friends of Kids With Cancer,
My name is Zachary, I am 15 years old, and I was diagnosed with lymphoma. I got your generous gift card in the mail some time back. It was to the Apple store. I'm very grateful, because it helped pay for the new iPad i just got. I'm not gonna lie, it is awesome. Thank you all so very much, it helps for the times when I'm out of school, or in the hospital. Also, I should inlude that my treatments are all going very well. I have had 5 chemo treatments so far, and am planning 1-3 more before I get another scan to see how I'm doing. If the scans look clear, I'm done.
Well, I cant say this enough, THANK YOU SO VERY MUCH.