Welcome to our Family, New Board Members
We are excited to welcome the talent, ideas and kind hearts of Scott Biermann and William Brasser to the Friends of Kids with Cancer Board of Directors.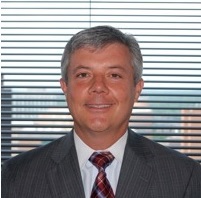 Scott, a native of Belleville Illinois, attended Eastern Illinois with a degree in Finance. He's lived in Clayton for the past 20 years and is a partner of Hawthorne Financial LLC, a full-service financial planning company. Prior to that, he spent close to 20 years working for Fidelity investments. Transferable skills for Friends includes leadership, corporate finance, and marketing expertise. Scott is married to his beautiful wife Katrina and they have two sons, Davis (22) senior at Washington University, and Westin (17) junior at St. Louis University High School. Scott has always had a long-term goal of helping special needs or sick children and has the willingness to contribute in any way he can and to strongly promote the charity.
Professionally, Bill offers 20 years of sales and marketing management experience and 14 years of strategic digital marketing experience as a partner and co-founder of Captiva Marketing. Bill's strengths in strategic marketing, design integration, search and website usability led to the creation of the Empoweren website content management system, as well as to the creation of hundreds of websites, digital marketing strategies, and branding initiatives across many industries. Bill holds a BS in Marketing from Saint Louis University and an MBA from the Olin School of Business at Washington University.
Personally, Bill resides in Webster Groves with his wife, Erin, and his four children and enjoys supporting his family's various activities, whether attending events or coaching/spectating on the side lines. Bill actively participates with his parish and with his children's school including serving as the president of the Annunciation Men's Club for the past five years, a coach for multiple youth sports, a member of the Annunciation Parish Council, a member of the Holy Cross Academy Marketing Committee, as well as being a "Friend" of Kids with Cancer. Bill enjoys playing golf, tasting great wines and spending time with family and friends.