C.J's Journey celebrates record turnout, 19th birthday at this year's walk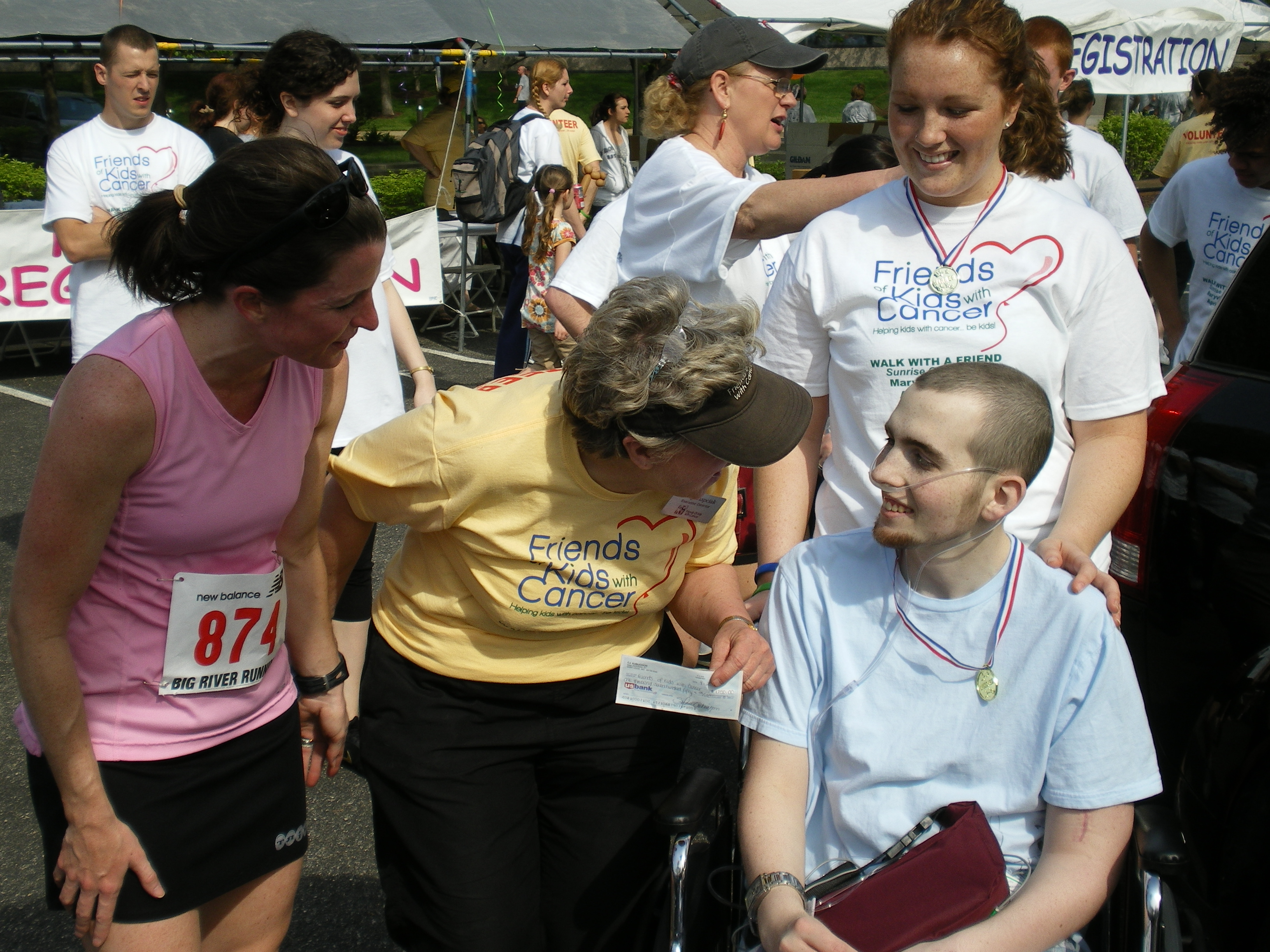 ST. LOUIS - Runners and walkers tried to make the most of their time at Maryville Centre for last Saturday's Walk with a Friend, but it was someone who didn't even step onto the course that outdid them all: C.J. Aubuchon.
It was C.J.'s Journey, his team made up of friends, relatives and even inspired strangers, that had the biggest affect on the day. With almost 100 people on his team alone, C.J. was able to contribute over $1,700 to Friends of Kids with Cancer, despite his recent negative prognosis.
With his 19th birthday falling on Sunday, the family took this opportunity to share it with everyone at this year's Walk. A birthday cake and many renditions of the Happy Birthday song kept a smile on his face, despite fatigue from being out and about in the sun.
"Just bringing people together," says C.J. "It was awesome to see all my old friends. Wish I had more energy, but I am extremely happy with everyone who showed up and helped out."
Many more helped out that day, with almost 800 participants wanting to help kids with cancer just like C.J. Runners, walkers, parents, friends and volunteers joined together to make this beautiful morning a great experience for everyone.
Thank you to our sponsors of the event, especially Duke Realty and First Watch for all they provided the day of the race. Also, to our entire Walk Committee for pulling this event together, in particular our co-Chairs Deborah Patterson of Duke Realty and Chuck McDonnal of First Watch. Click here to view the news coverage of C.J.'s story and the Walk.