Katelyn goes on a shopping spree, and she has the receipt to prove it!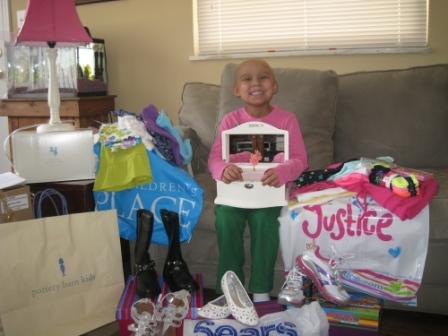 Dear Friends of Kids with Cancer,
We just wanted to thank you for the gift card. Katelyn had a great time at the mall shopping. She has been in the hospital so much since her diagnosis that it was great for her to have a chance to get out and have fun!
Thanks again for everything you do. It means so much to our family.
Sompit, Dan & Katelyn