The Koman Group's Hats On to the Cardinals Day Grill nets $5,300!!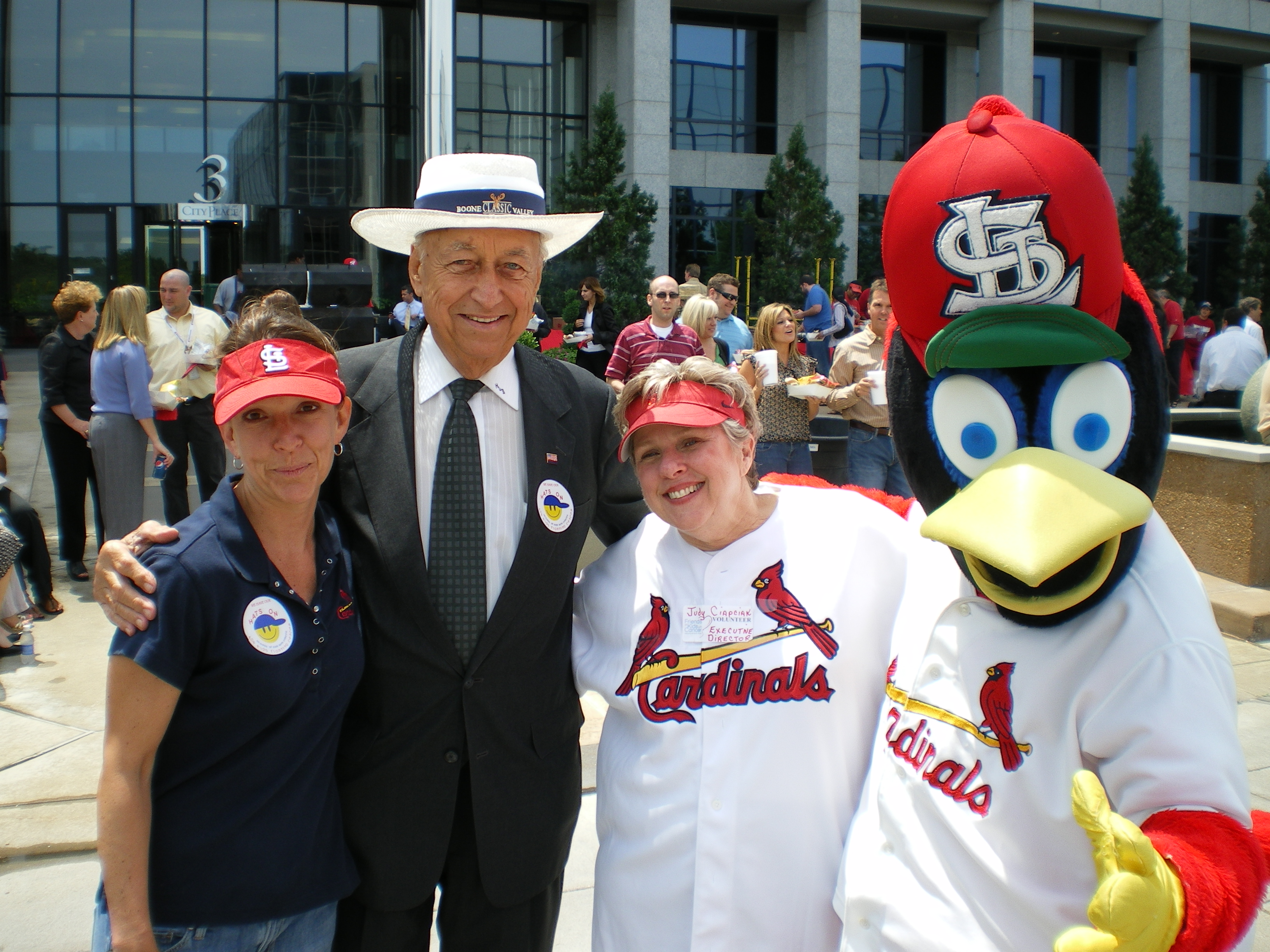 What started as a tenant appreciation event for the more than 5,000 employees of CityPlace, a sprawling real estate property in Creve Ceour, has evolved into a fundraiser for Friends of Kids with Cancer. With 2009 marking the fourth year of the event, The Koman Group raised the most ever this year with over $5,300!
In a salute to both the employees and the hometown team of the Cardinals, a free lunch was served that would be worthy of the stadium itself, complete with hot dogs and Cracker Jack. Fredbird dropped by as well, and he was joined by Rabo the AgriFinance Cow from Rabo Bank. Both mascots entertained the crowd as 106.5 The Arch provided music from their street team, and Go!Spa gave information, discounts on their products and a donation to Friends of Kids with Cancer.
The employees shared the generous nature of the day by buying raffle tickets, with prizes ranging from Cardinals tickets to an iTunes gift card. Carnival style games also raised money, while the most popular was the Dunk Tank- due to a surprise guest putting herself on the line. The Koman Group's own Tenant Relations Manager, Kris Kennedy, took a break from running the event to step into the booth and raise some more moeny for Friends of Kids with Cancer.
"Kris has endless energy when it comes to helping kids with cancer," said Judy Ciapciak, Executive Director of Friends. "The continual support from everyone at The Koman Group is so very much appreciated."
This is the first of many tenant appreciation events The Koman Group put on to benefit Friends of Kids with Cancer. Last year included a Jazz concert, Casino Night and Girls Night Out, all of which were free to attend for all CityPlace employees and raised money for Friends.
We would like to thank Kris, The Koman Group, all the volunteers and everyone who particpated to make this event such an amazing success again this year!