No more Rainee days for a brave little girl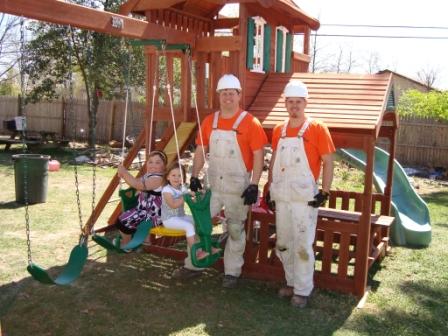 Rainee Arnold, 7, has been battling cancer for almost three years. Her Aplastic Anemia has prevented her from doing some of the normal childhood things that most of us take for granted; for example, simply going to the local playground.
Friends took care of that by purchasing a backyard playground set for Rainee and her family, as well as arranging for it to be put together. This has enabled Rainee to cherish the experience of swing sets, playhouses, a slide and so much more, all from the safety of her own backyard!
"This has been a really long road for Rainee," said Stacy Arnold, her mother. "We are very fortunate to have someone like Friends to help us along the way."
Rainee recently completed a bone marrow transplant that has given her a second chance at a normal life. While her body is still adjusting from the ordeal, it has not stopped her from enjoying her brand new playset as much as possible.