FASHION FOR A CAUSE raises $4,000 despite heat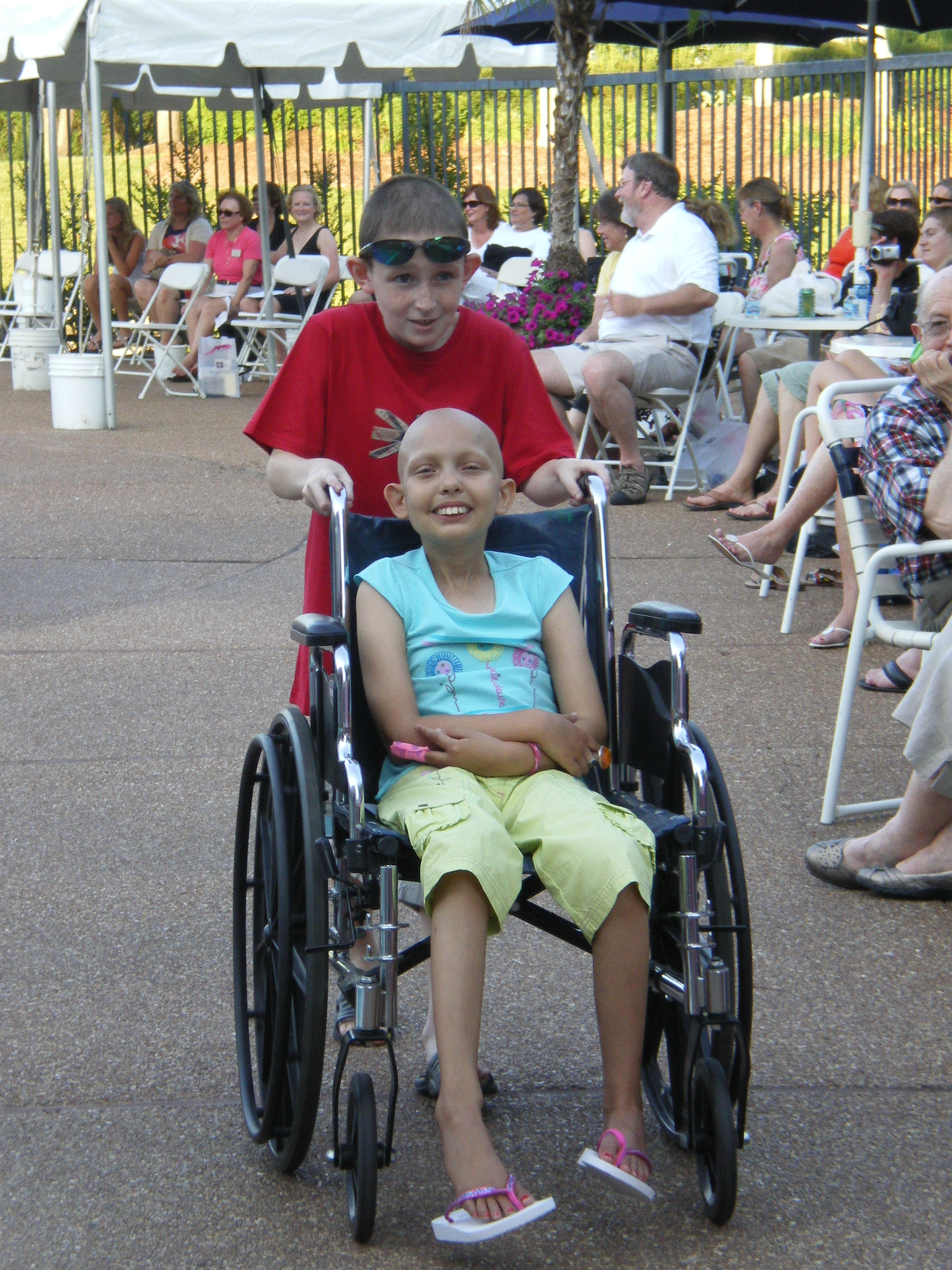 Fashion for a Cause helped beat the heat during a typical St. Louis scorcher, raising over $4,000 at the 4th annual charity fashion show poolside at Baxter Crossings in Chesterfield. A large crowd was treated to complimentary wine tasting from Paradise Valley Wine and Spirits, appetizers from Yia Yia's and Bravo Cuchina and some of the best fashion St. Louis boutiques could offer- all presented in a very distinct way.
Many of the models on the poolside runway were actually kids in treatment for cancer or survivors. We would like to thank all of the patients, survivors and their families for being the stars of the show despite the steamy weather.
"Four years ago, this idea came through a client of Bella Gente Salon who was involved with Friends of Kids with Cancer," said Karen O'Rourke, of Baxter Crossings. "Allison Kukic of Bella Gente and I have been working together ever since to raise money for Friends while providing a unique experience for the kids."
MC Wendy Erikson, of Show Me St. Louis, guided the crowd through a wide array of fashion for men and women, from swimsuits to wedding gowns. Local boutiques, such as Pulse, Marta's, Susan Lynn's, Jillybean Children, Cortney Gene's and Splash offered up their latest as specialty shops such as White Traditions Bridal House and Strasburg Children added an elegant touch to the affair. Bella Gente Salon donated their time to all of the models for their hair and make-up for the show.
"We love seeing the support from everyone who attended despite the heat," said Judy Ciapciak, Executive Director. "Karen and Allison put so much of their heart into this event, and this year's success is a testament to their hard work and dedication."
We would also like to thank West Newsmagazine, Minuteman Press and Mosaic Management for their service in designing and producing our promotional pieces.