Patient Jake Franzel Throws a Strike for Friends!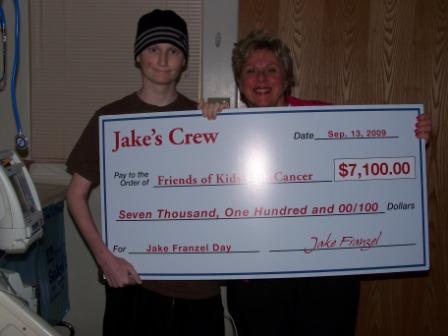 Jake Franzel, a current patient at Cardinal Glennon, was granted the opportunity to throw out the first pitch at the Cardinals vs Braves game on September 13th. Instead of just prepping his arm and thinking about his moment, Jake decided to make this about more than himself. He and his family decided to buy a block of tickets from the Cardinals, who gave them a discounted rate: $36 tickets for $20 each. For every ticket they sold to those who wanted to be there and support Jake during his big moment, the difference was donated to Friends of Kids with Cancer!
Jake's Crew raised over $7,000 with one pitch! Congratulations to Jake and his Crew of supporters, especially the Franzel family. Thank you for your special contribution, and for thinking of other kids battling cancer just like you. We wish you the best, and thank you!