Richie Incognito Shows Kids the Heart is a Big Muscle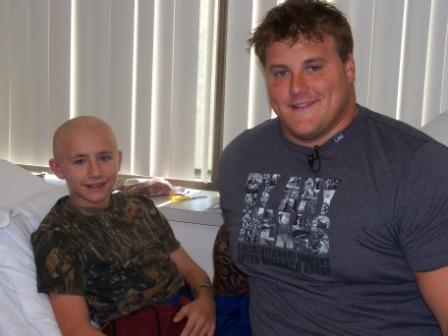 Bad Boy of the Rams Richie Incognito made a humdrum day at the hospital a very special and memorable one. He went down to St. Louis Children's Hospital and visited children suffering from cancer and blood-related diseases.
Richie brought postcards of him playing down to give away to the kids and sign autographs. Many kids who had been struggling through the day were suddenly vibrant and smiling...even if they had to check his card to see who it was! On patient even sat up for the first time all day, comparing his own temporary tattoos with Richie's real ones.
This was an incredible experience for all those involved, from the patients and their parents, to the nurses...and even Richie himself.
Thank you to Richie and the staff at Children's Hospital for being so gracious. We would also like to thank Rene Knott and Channel 5 for being there to share this wonderful story with St. Louis. Check out the story here.