Halloween Drive-Thru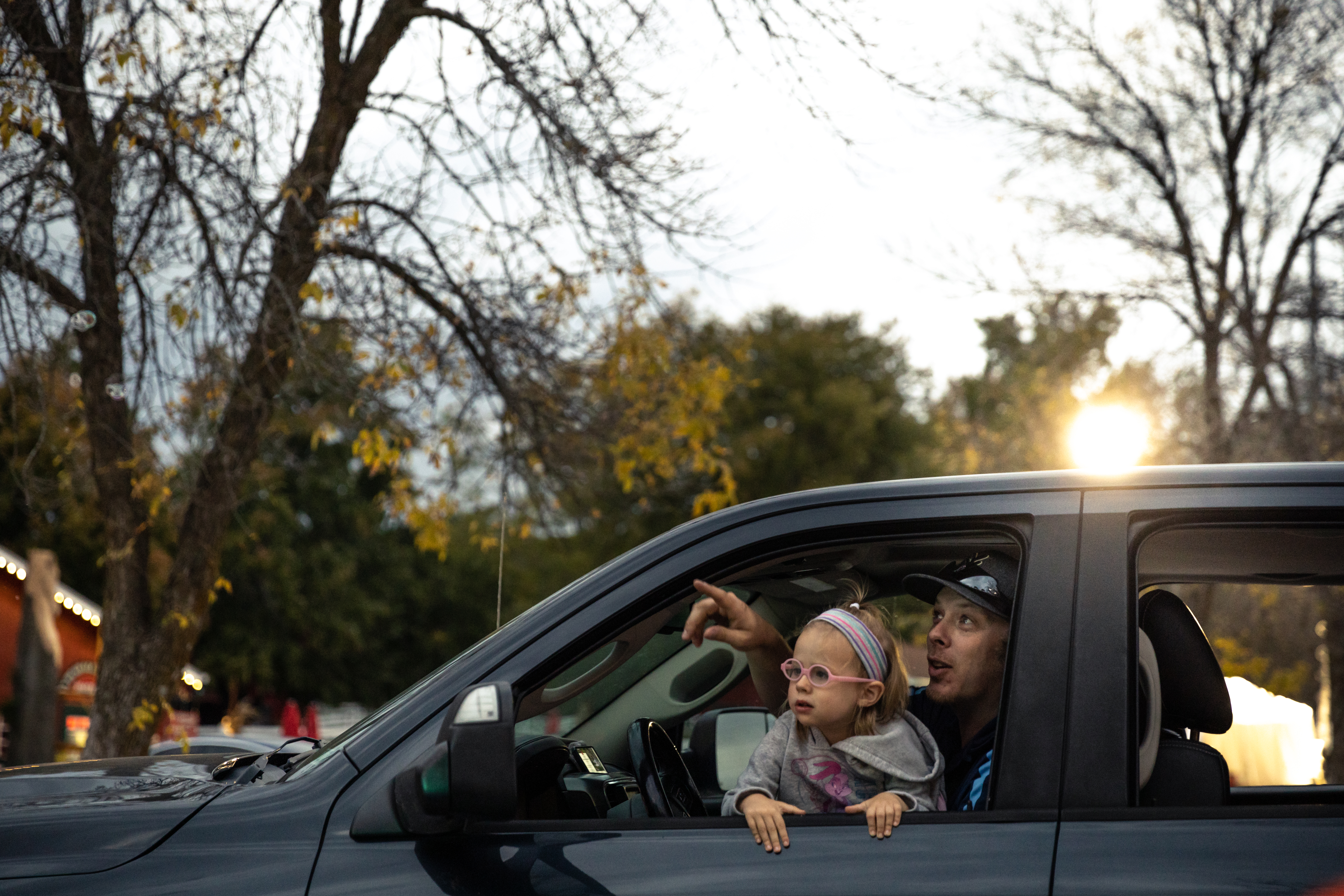 On the cool and drizzly night of Wednesday, October 20, patient families peered out their car windows in awe as they approached Grant's Farm Halloween Drive-Thru. Cars were met by Storm Troopers, Wookiees, Jedi, and other Star Wars characters. Darth Vader was on his best behavior that night as volunteers handed bags of candy and Star Wars toys to each child. Over 300 toys were donated by The Peter Meyhew Foundation.
"Wow, these are really great quality toys!" exclaimed a mom out her window.
Continuing on their vehicle path, families drove under a canopy of bubbles by The Bubble Bus, while jamming out to dance songs. That's when it got a little more spooky, as families drove through the various haunted sections of Grant's Farm. But before journeying on the spooky path, The Blues Crew greeted families with giveaways like hockey pucks, posters, and, you guessed it ... more candy!
It was a drizzly night, but Friends of Kids staff and volunteers enjoyed seeing our Friends faces. With Covid-19 protocols still in place, it's been difficult to get safe face-time with our patient families. Nevertheless, finding ways to engage with them and bring smiles and normalcy to their everyday lives remains our focus during these challenging times.
A special thank you to The Peter Meyhew Foundation and The Blues Crew.
To view photos from this event, visit our Flickr.