O'Charley's in O'Fallon, Santa and Pancakes- what a great combo!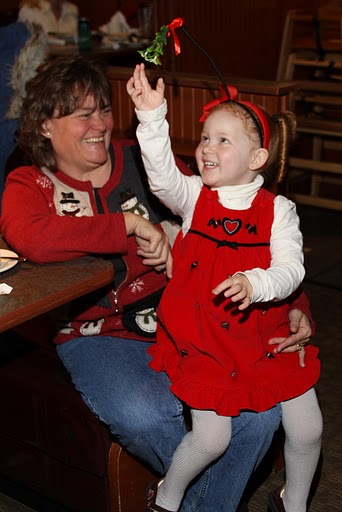 O'Charley's in O'Fallon welcomed Santa to their restaurant holding a pancake breakfast to raise money for Friends!
This was a really neat event that drew in a fun crowd of supporters. Families enjoyed some delicious pancakes, and the kids loved meeting Santa. Pictures were encouraged, as were donations. O'Charley's raised $2,000 in one morning!
Thank you to everyone who contributed and enjoyed themselves that morning. Also, a big thank you to O'Charley's, their staff and especially Regina Jenkins, who organized the event. We appreciate your efforts to help kids with cancer...be kids!