12th Annual Art from the Heart Raises Record Amounts
Thank you to everyone who made this year's Art from the Heart so successful! We raised a record-breaking $65,000!
60 pieces of artwork created by kids with cancer were auctioned at the 12th annual Art from the Heart® fundraiser on September 30, 2021 at Mungenast Lexus of St. Louis. This event raised a record-breaking $65,000 to support Friends of Kids with Cancer's art therapy programs.
The auctioned artwork was created by patients in cancer treatment and their families during art therapy with Friends of Kids with Cancer's art therapists, Natasha Westrich Wood, Briana McKee, and Daphne Dierks. These kids work all year on their pieces of art which help them to express the emotional feelings associated with their cancer treatment.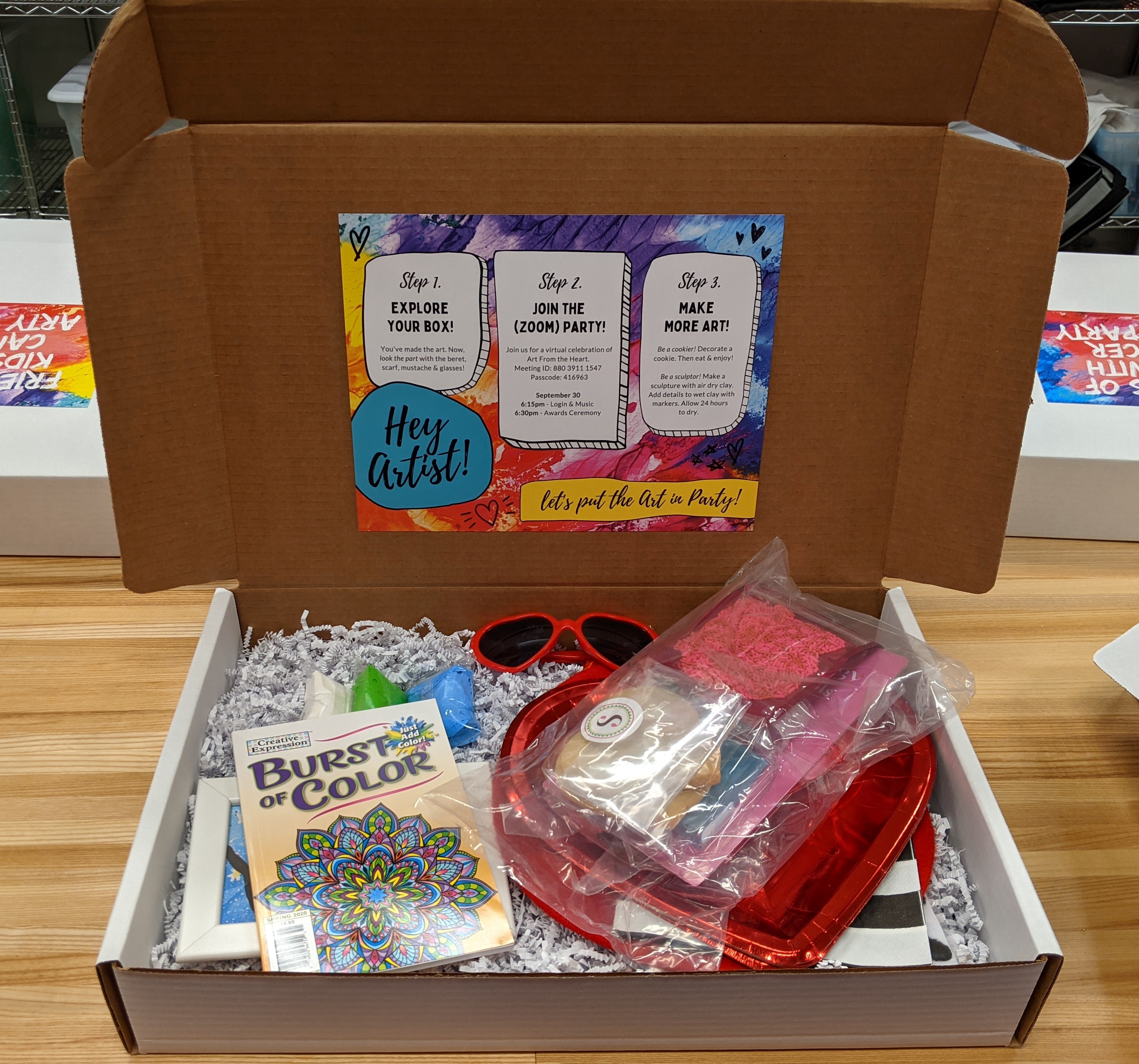 While the adults ate, drank, and bid on this special art, the artists celebrated in their own way at the virtual Arty Party. Each artist received an artist-inspired box full of dress-up beret and heart-shaped sunglasses, cookie-making kits, and other art supplies. They jammed to a private virtual DJ and were each recognized for their art pieces.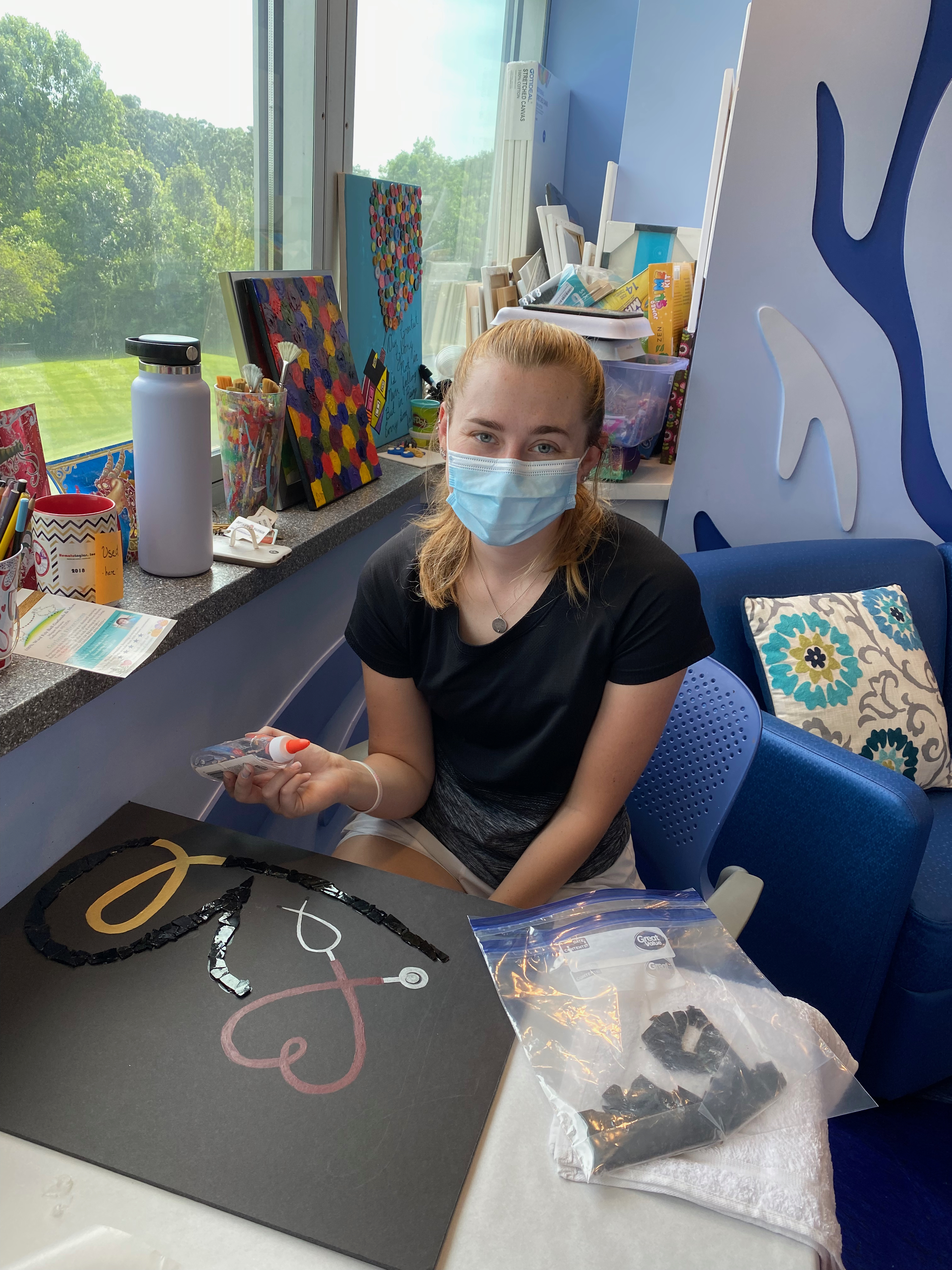 "I'm so thankful that I still get to be involved with things like Art from the Heart," says Ally, a long-time artist who has been involved with Friends for the last twelve years after her brother, Austin, received treatment.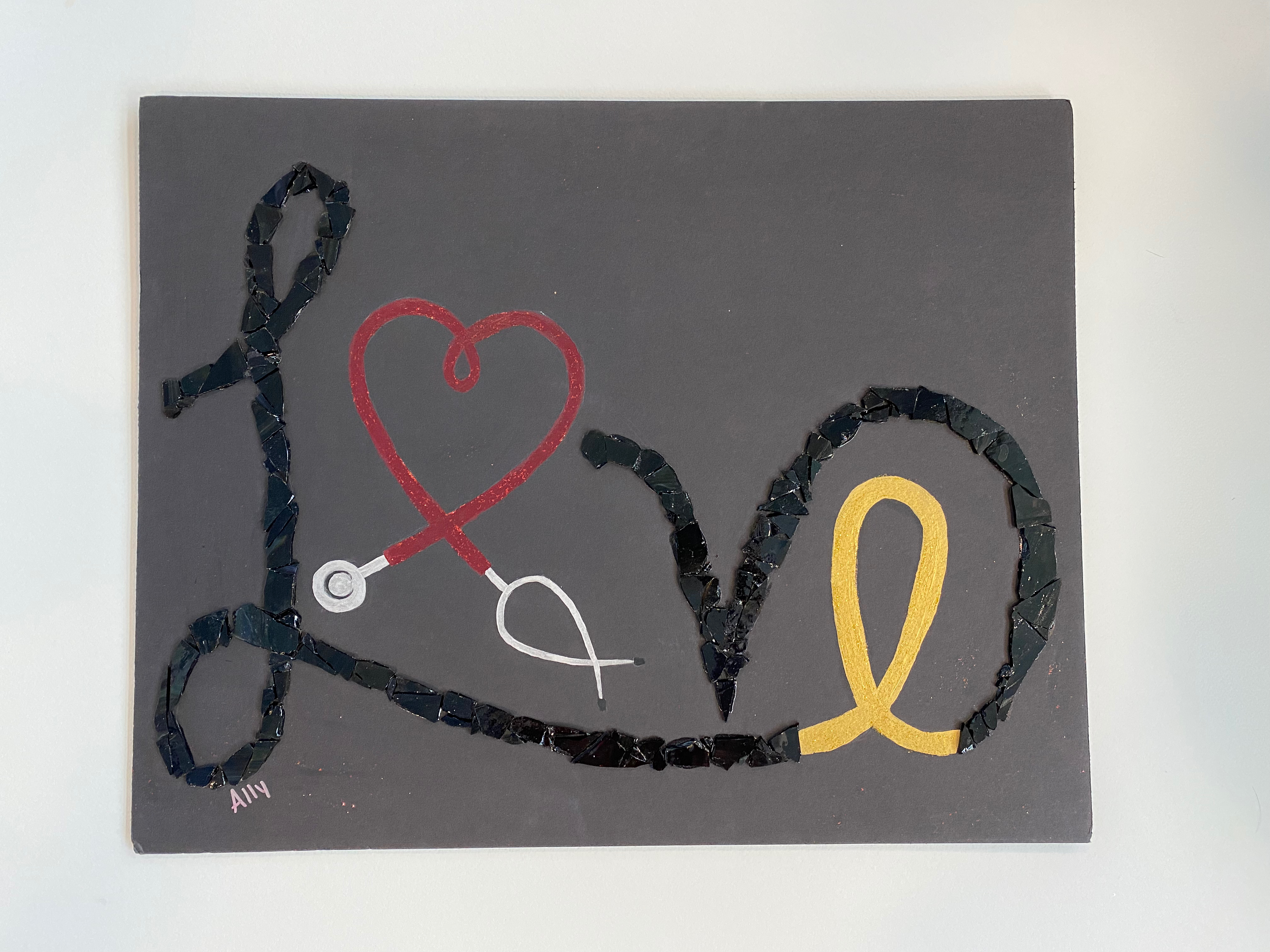 Special thanks to the following framers who donated framing for each piece of artwork in the show:
Guests enjoyed delectable bites graciously provided by:
Ma Yim Bakery

Seamus McDaniel's

Walnut Grill
The Cup
Russo's Catering
Sam's Club
OB Clarks
Special thanks to all of our framers, food vendors, and Mungenast Lexus!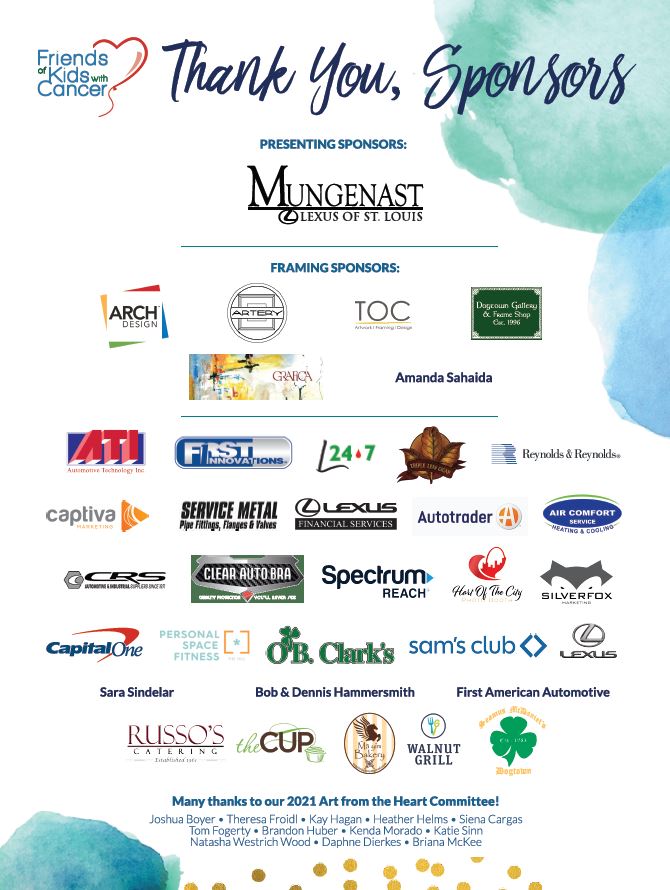 ---
Find out more about our art therapy programs.