Winter Wonderland Party Finds a New Home!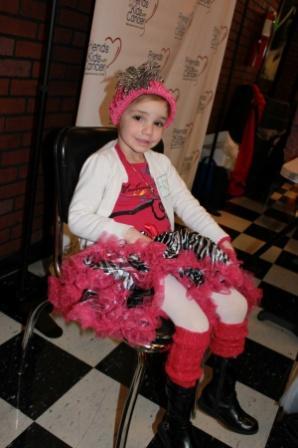 After many wonderful years at St. John's Mercy Medical Center, the Winter Wonderland had simply outgrown the space due to all the kids and families who wanted to participate. So, this year the annual patient/family event tried America's Incredible Pizza on for size, and it fit perfectly!
Over 750 people from all three treatment centers had the place to themselves, as Friends rented out the whole facility. Parents enjoyed some time to visit while the kids took advantage of all the games, crafts and of course pizza at the huge space in South County.
This party was made possible this year through a donation from Luekemia 24/7, a foundation started by our special friend, Todd Zick. Todd passed away last year and always supported Friends as best he could through his foundation despite fighting cancer himself, most recently through the Bandana Bash and Pig Roast. We would like to thank Todd and his family for this gracious and amazing gift they gave to families from all three treatment centers around St. Louis. Also, we would like to thank Cindy and Alan Woods for organizing and putting this event on year after year!
Click here to see some pictures from the event, with plenty more to come!