Support for Maggie
On May 2, 2011, our world changed. During a routine check-up with a new doctor, we were immediately sent to Cardinal Glennon for an ultrasound. The doctor informed us that they had found a mass in Maggie's abdomen and admitted her to 4North, oncology/hematology, for more tests.
My heart was sinking. I knew what was going to happen next. Maggie had a preliminary diagnosis of Wilm's Tumor. Twelve hours after Maggie's initial diagnosis, I went into labor with my second child, six weeks premature. I had an emergency c-section and Maggie's baby sister, Nora, was born. Later that week, Maggie had her tumor removed and a port implantation. The tumor biopsy resulted in a diagnosis of stage four Neuroblastoma.
The doctor wanted both of my children to be in one location so Nora was able to stay in the NICU at Glennon. He knew we were in for a long ride. Over the next year and a half Maggie underwent six rounds of induction chemotherapy, a stem cell transplant, radiation, and then participated in two trial treatments. She has since completed all of this and continues to test free of cancer. She is a happy and healthy seven-year-old.
During extensive stays at the hospital, we were introduced to the wonderful organization of Friends of Kids with Cancer. They were lifesavers. Maggie quickly bonded with the art therapist who introduced us to Art from the Heart, an auction of artwork by children in the art therapy program. Maggie has been a participant in this event for four years and we look forward to it every year.
Friends provided not only support for Maggie and Nora, but also for me. There has been someone to talk to, someone to confide in. They would drop off food, toys, and prizes to make Maggie and all the other children feel better. This organization has provided so many opportunities for my children to go on outings to the zoo, parties at The Magic House, and the Fashion Show. In a time that was so devastating, Friends of Kids with Cancer stepped up and was there for us and for so many other families. There are no words to express how much they mean to us.
Maggie was asked three years ago to be in the Fashion Show and had a blast. It brought tears to my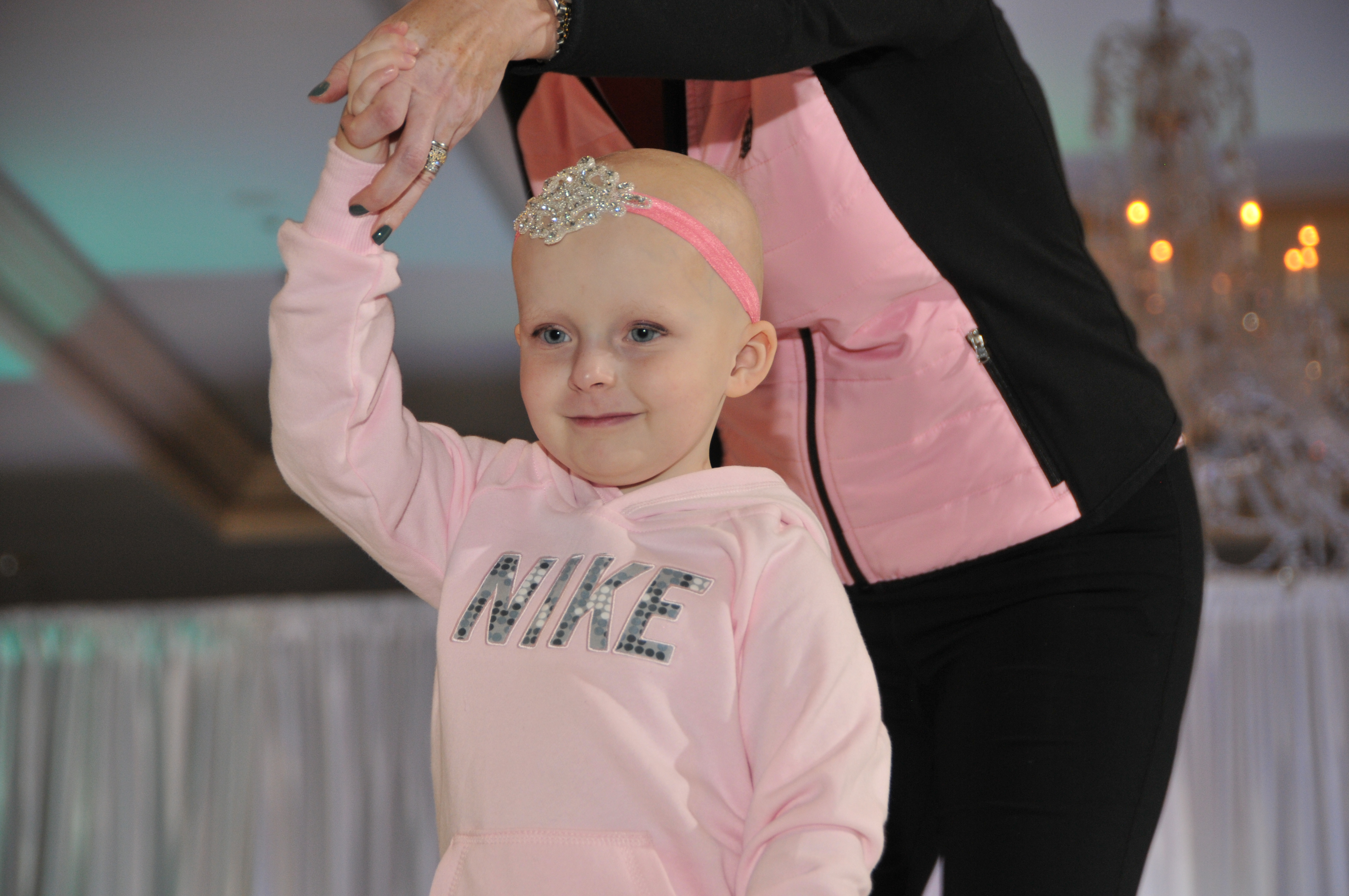 eyes seeing not only my daughter but all these wonderful young people parading down the runway, bringing down the house with each step. In a time that was earth shattering, Friends was there to pick up some of the pieces, to not only help Maggie but help me be strong. They are wonderful people with hearts of "gold."
-Tara Palmer, Maggie's Mother
You can support Maggie and other kids battling cancer by making a donation today.
Thank you for helping kids with cancer...be kids!