The 29th Annual Fashion Show & Boutique was held on Thursday, November 2nd and brought in a grand total of over $350,000 to support Friends of Kids with Cancer's programming. Patients were identified by our hospital partners and selected to become models in the show. These patients and their families were treated to a special day of extravagant gifts, dress-up, make up, hair styling, and more at The Ritz-Carlton.
Each child walked the runway during both the luncheon and dinner shows, feeling confident and proud in their styled clothes, hair, and makeup, thanks to our kind partners and donors.
The kids were showered with personalized gifts, one-night stay in a luxury room at The Ritz-Carlton, and even time on the microphone as our emcee, Susanne Rosenberg, gave way for joke-telling and singing during the shows. The audience heard more than one rendition of the song "Diamonds," by Rihanna. In addition, Dillards—Galleria donated each model's favorite outfit, so they can continue looking great even after the show.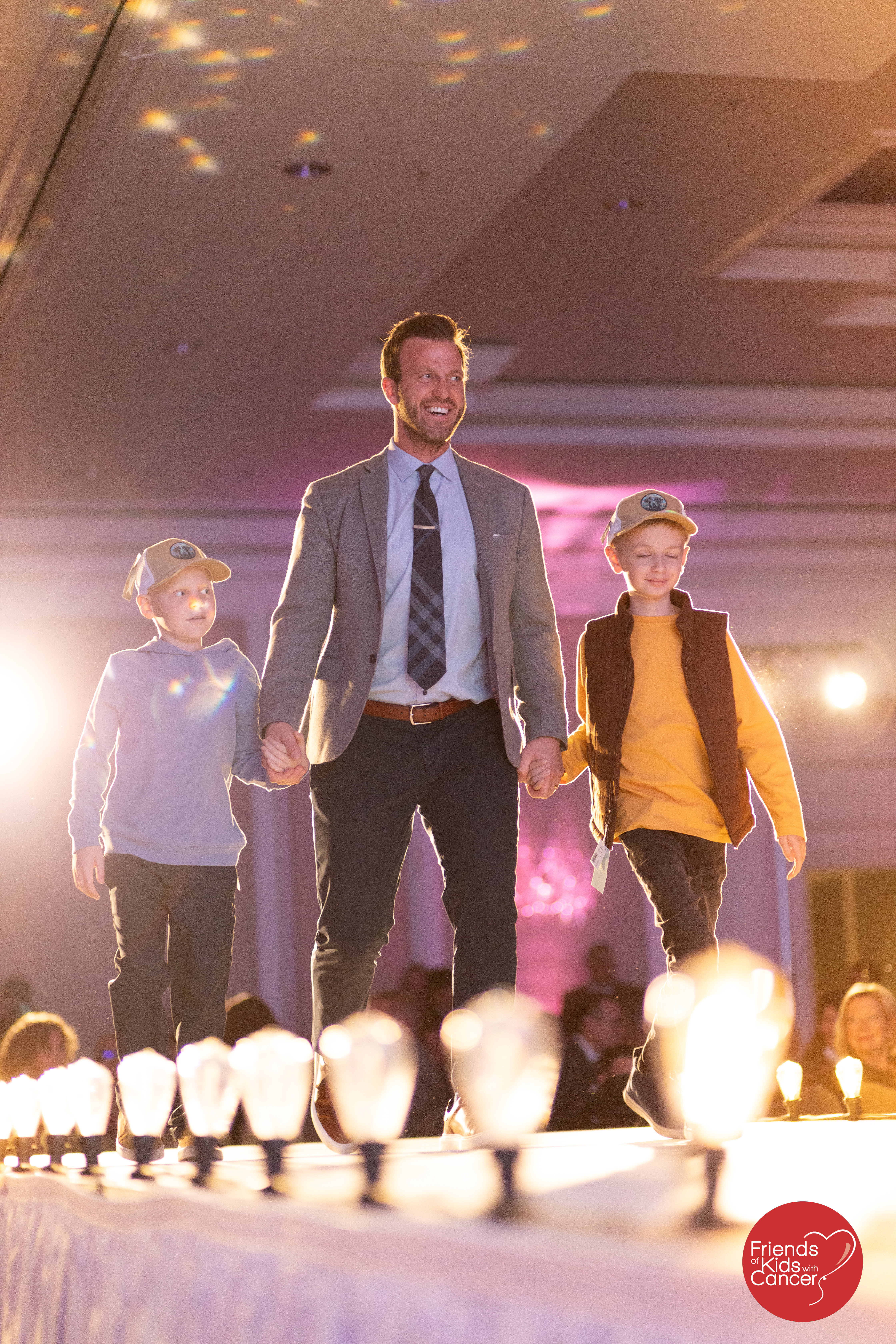 In the audience were generous supporters, who clapped and cheered for our models and celebrity adult models. Our special guest models included doctors, social workers, nurses, community supporters, St. Louis Cardinals players and alums Paul Goldschmidt, Tommy Edman, Andy Benes, Brad Thompson, and Andy Van Slyke, as well as St. Louis CITY SC players Michael Creek and Niko Gioacchini. St. Louis Blues announcers, John Kelly and Joey Vitale, walked the runway as well as our friends at Duo Dogs.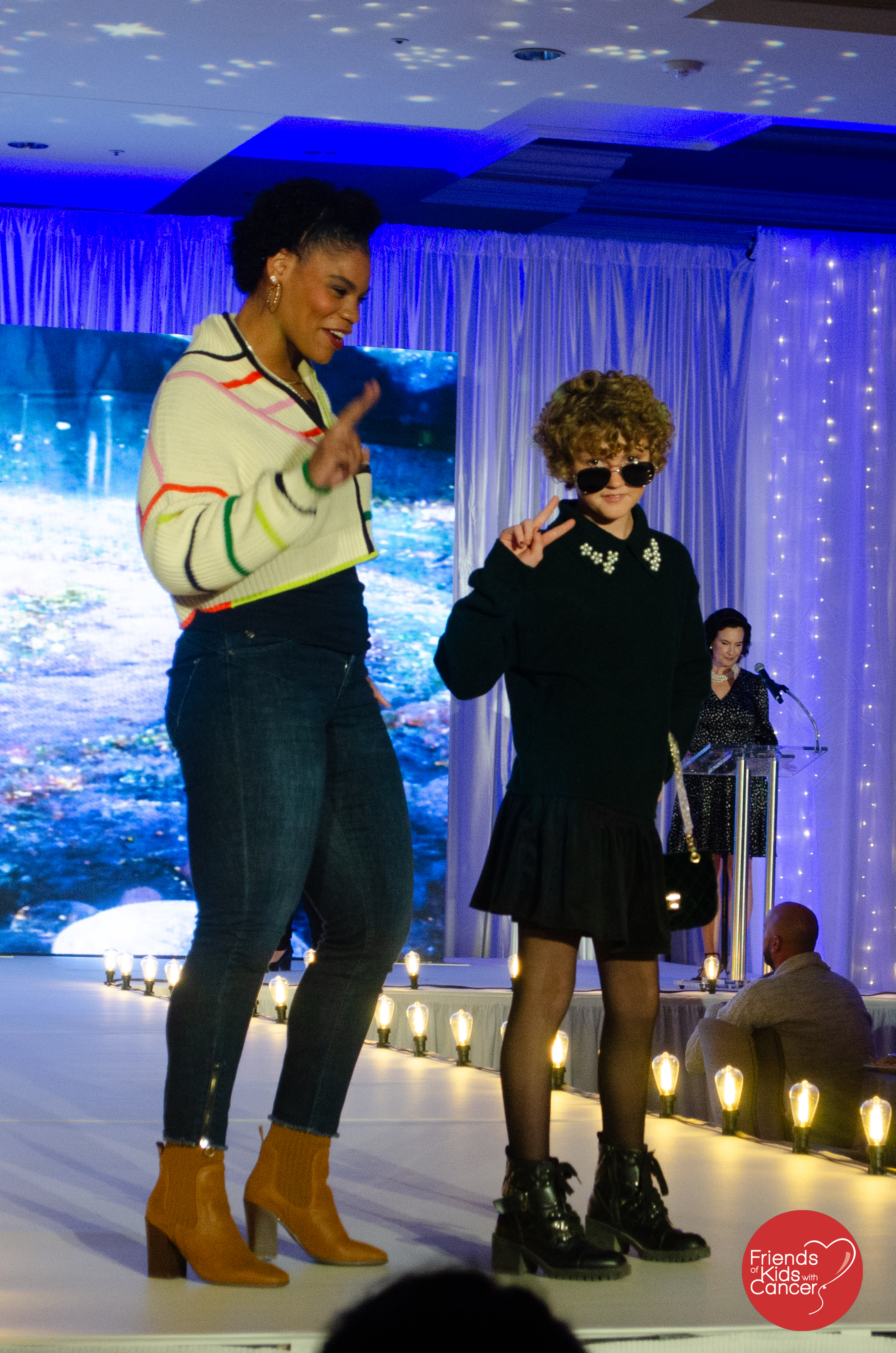 We raised over $350,000 from both shows through ticket sales, raffles, live and silent auctions, and other donations at the event thanks to our guests and virtual participants. The majority of this fundraising is courtesty of those who raised their paddles to donate during the Fund-a-Need portion of the show, facilitated by Adam Jokisch of Adam's Auctions.
Guests enjoyed boutique shopping from a variety of local vendors and most did not leave empty-handed. A fun photo booth was also offered by Hart of the City Photo Booth.
Many supporters purchased VIP Rooftop Solarium tickets, which featured entertainment by the illusionist George Stanton, live music by Nikki Glenn, photo booth by Glow Booth, and tastings from Heirloom Bottling Co.
There are so many people involved in making this event a success and we can't thank them enough.
Download or Order Prints on SmugMug
The 2023 Event Made Possible By These Major Sponsors:
Spotlight Sponsors
Moneta
World Wide Technology
Platinum Sponsors
Kathy Manganaro
Donna & Keith Strope
Gold Sponsors
Gene & Lee Deutsch
Mercy St. Louis
St. Louis Children's Hospital
Mariner Wealth Advisors
TruFusion