Cruisin' on the Love Boat Trivia Night and Dance
"If you were 'lucky enough' to be at Cruisin' on the Love Boat with Friends, you were lucky enough to have a great night of trivia, dancing and comradery for a great cause. If you weren't 'lucky enough' to be there, why not? Don't miss out next year," says Mary Lynn Wilson, trivia night chair.
Trivia Night, held February 12, attracted more than 300 guests and raised $15,000! A special thank you goes out to Gateway Sports Center, Hufford's Jewelry, Tesla Motors and the Wilson family for their generous donations! Of course, we couldn't have pulled off the event without our wonderful volunteers.
The highlight of the evening was watching young patient Logan Haferkamp teach everyone at trivia how to correctly dance to the popular song "Nay Nay." Moments like these remind us why we do what we do for these kids.
"The Customers" got the dance party started as guests danced, hula hooped and challenged their flexibility at limbo. The Customers, Kenn Ritchey, Aaron Herzon, Drew Cherven and Randy Johnson, are great friends to our organization and are always eager to play at an event. Over the years, their donations and performances are valued at $10,000.
"We don't ever accept payment for shows we play. We just enjoy playing music and want to give back in any way we can. Our bassist, Aaron Herzon, lost his daughter to cancer several years ago and Friends did so much for his daughter and their family." Kenn Ritchey
Mary Lynne Wilson, Board Member and chair of the trivia night fundraiser, along with Cheryl Lawless and Allison Ponitz, did a wonderful job coordinating "Cruisin' on the Love Boat" Valentine Voyage Trivia Night and Dance.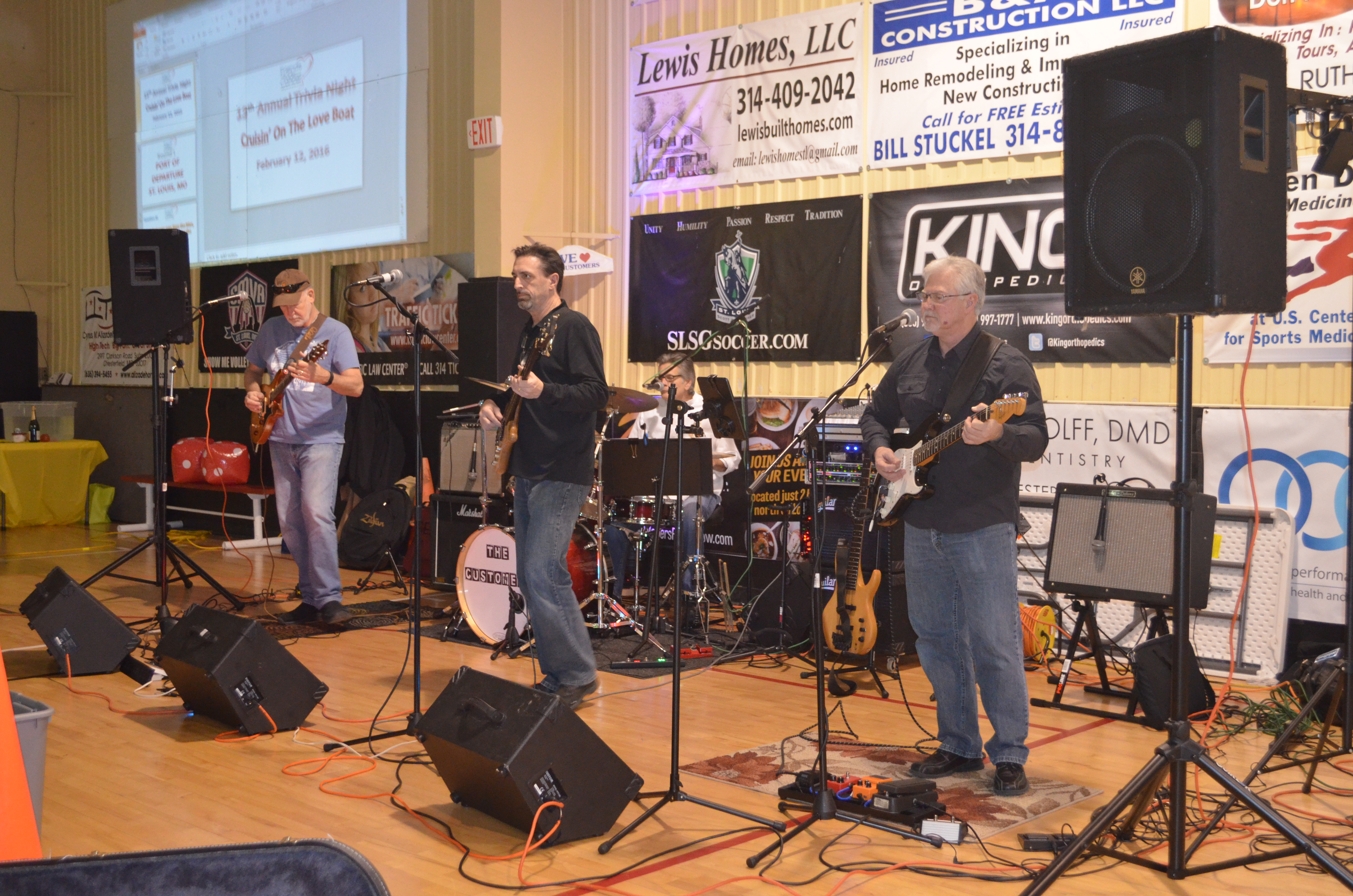 Save the date for the 2017 Trivia Night - "A Night at the Oscars!"
February 11, 2017 at CBC High School