VooDoo in the Lou!
Join us for the 4th Annual VOODOO IN THE LOU on January 14!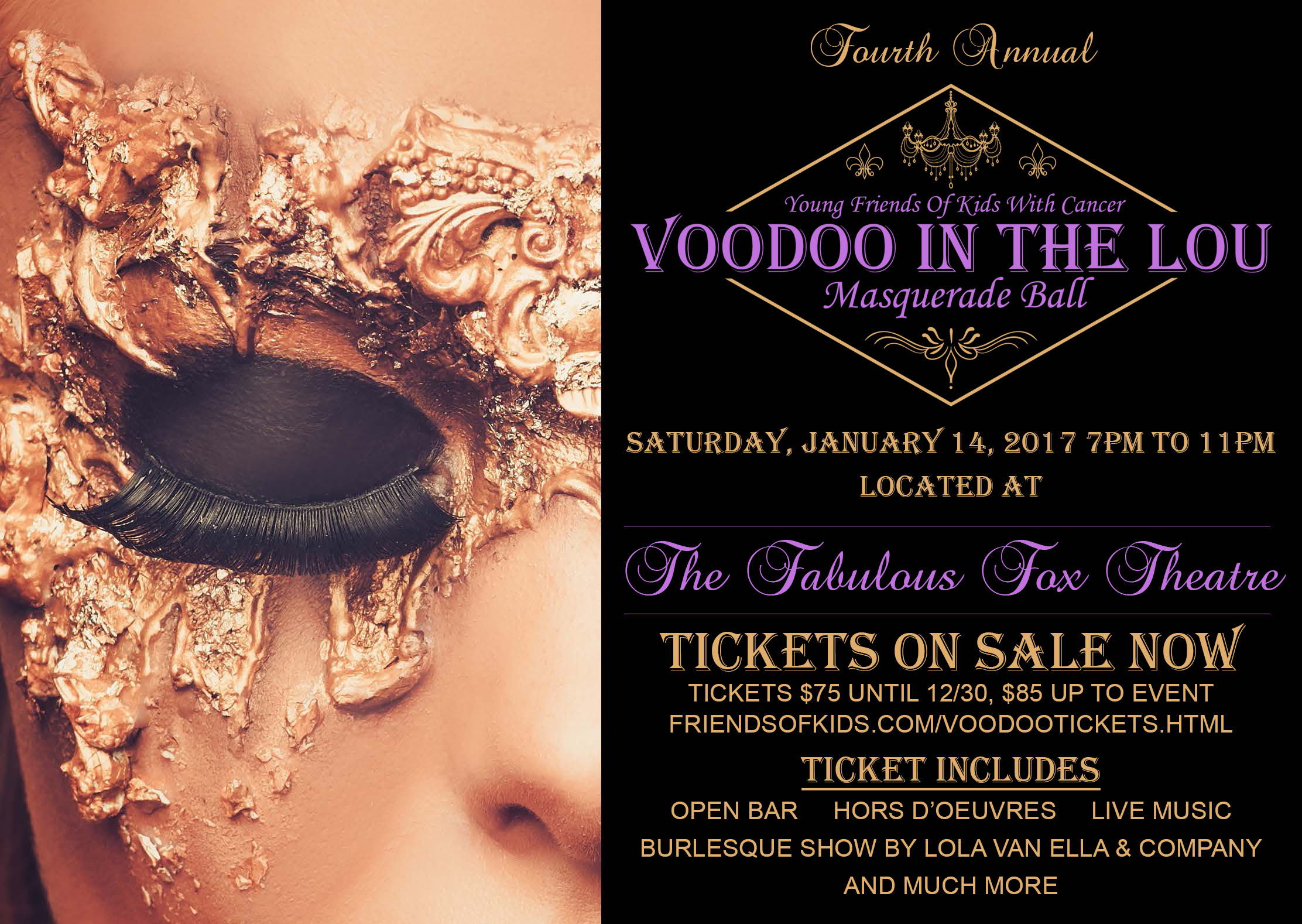 The 4th Annual Voodoo in the Lou will be held January 14, 2017, at The Fabulous Fox Theatre from 7-11 p.m.
(Please note: tickets are $75 until 12/30, after 12/30 tickets will be $85)
Interested in sponsoring Voodoo in the Lou? Please visit our Sponsorship page.
RSVP and invite your friends to the Facebook event page.