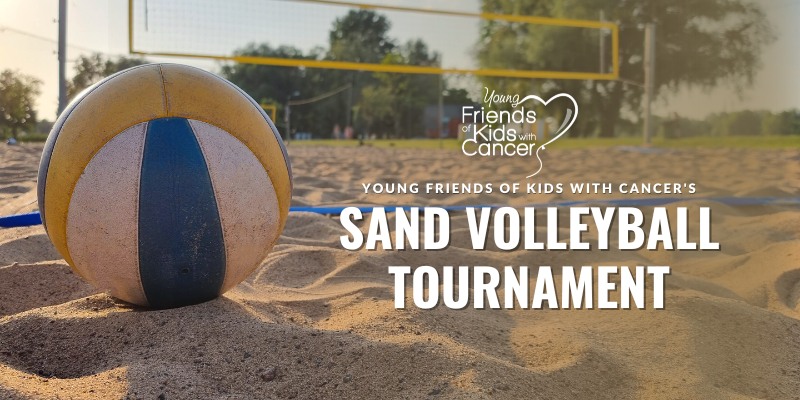 Young Friends of Kids with Cancer's
Sand Volleyball Tournament
Saturday, September 30th
1:00 p.m.–5:00 p.m.
STL Sandbar Volleyball & Sports Complex
2851 Barrett Station Rd, Ballwin, MO 63021
Register co-ed teams of 6 players—$210
Add up to 2 subs for $35 each.
Registration includes up to 5 games, event tank-top, and yard games for between volleyball and for spectators. Food and drink available for purchase.
Tank-top sizes not guaranteed after September 10th registration. Food and beverages available for purchase. This is an adult co-ed event for players ages 18+. Organizers will ensure 3 males/3 females play on the court at all times.
View STL Sandbar's Volleyball Rules
Questions?
Contact the event organizer, Korey, at koreygauvain@gmail.com or call Eva at 314.275.7440