Meet the Art Therapists
Our art therapists are more than just dedicated - they are INVOLVED in this organization. When you find out more behind the people that work each day to help these brave kids, you will understand why Friends has been around for more than 30 years with the same passion and vigor that it took to launch it in 1992.
---
Mercy Children's Hospital: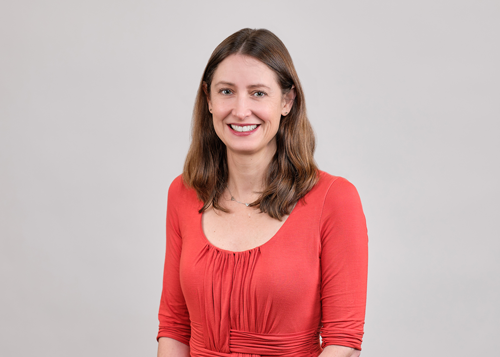 Natasha Westrich Wood, ATR-BC, MA, Art Therapist
Natasha is a graduate of Rhodes College in Memphis with a double major in both Psychology and Art History and holds a Masters of Arts in Art Therapy from SIUE. She became interested in helping oncology patients after her dad and husband were diagnosed with cancer. During Natasha's time in graduate school art therapy was still quite limited in hospitals, but thanks to one of her professors Natasha was able to create an internship at Barnes Hospital where she worked with adult bone marrow transplant patients. She was so moved by their journey with cancer and their feelings of isolation that she encouraged each patient to create a quilt square, which was later pieced together as one unified quilt. It continues to hang at Barnes to this day. From that point on Natasha knew she definitely wanted to work as an art therapist with cancer patients. Each morning she wakes up excited to go to work, feeling a strong desire to help cancer patients through their journey, knowing that art therapy is a powerful means of expression.
"I have loved every moment of walking along side each and every one of the families I have had the privilege to work with. When working with each family, I feel like it is incredibly important and meaningful to be able to provide a space with Art Therapy for our families and our patients to share their stories and to respect their journeys. That is truly what FOKWC at their core seeks to do. When I introduce myself as a FOKWC Art Therapist at St. Louis Children's Hospital, kids faces light up, they know FOKWC, they know what FOKWC means. It means they have somebody and a whole community around them that is really seeking to support them in the most beautiful way."
When not at work you can find Natasha playing with Jabula (a women's drumming circle), gardening, water skiing with her children, and hanging out with her rescue pets!
---
SSM Health Cardinal Glennon Children's Hospital: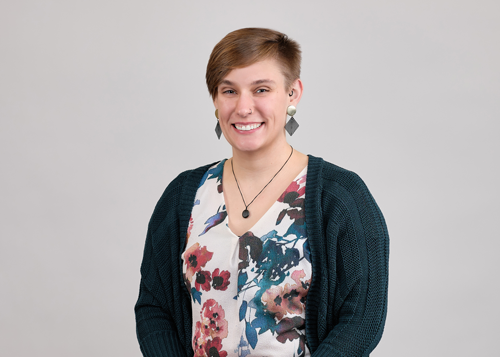 Briana Miller, ATR, LPC, MS, Art Therapist
Briana is a graduate from Nazareth College in Rochester, New York where she earned a master's degree in Creative Arts Therapy with a specialization in Art Therapy. Her background in Art Therapy encompasses a variety of treatment settings and ages but her roots are in the pediatric hospital setting. Briana was first introduced to pediatric art therapy during her Art Enrichment Internship at Saint Louis Children's Hospital in 2015 where she interned under their Art Therapist. Briana worked with a variety of patients during her internship, including those with an oncology diagnosis. Though her Art Therapy experience consists of a number of diverse settings, her heart has always belonged in pediatrics. Briana's drawn to the energy and playfulness of children, and how they let their imaginations run free. She also loves how willing they are to get a little messy, because sometimes this is where the real magic happens.
"Friends of Kids has a great mission that really resonated with me and drives my day-to-day work at Cardinal Glennon Children's Hospital. Kids deserve to be kids, in any setting, and I really love that Friends of Kids with Cancer does all they can to ensure patients are able to enjoy their childhood. I feel so honored to join the kiddos on their journey and provide a safe and creative space where they can take a mental break from the hospital setting."
When not at work, you can often find Briana climbing rock walls in the St. Louis area, making art of her own, or snuggling her cats!
---
St. Louis Children's Hospital: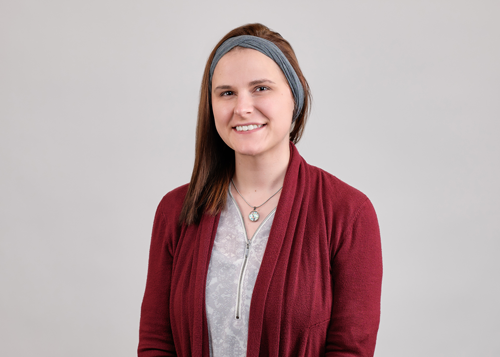 Daphne Dierkes, ATR, LPC, MA, Art Therapist
Daphne is a graduate from Southern Illinois University in Edwardsville with her Masters in Art Therapy Counseling, with previously receiving her Bachelor's Degree in Fine Arts and Psychology from Upper Iowa University. From a very young age, she saw herself as a helper and someone who understood the importance of speaking through art. Blending this love of art with counseling seemed most conductive to Daphne's values and life purpose. Daphne has worked with adults, adolescents, behavioral health, memory care, and school-based settings, but she was always drawn back to working with children in the hospital setting. The children she has met over the years have taught Daphne so much about community, strength, acceptance, and love; and she hopes to provide a portion of that caring and support during her time with each patient and family from here on forward.
"I feel privileged to work with some of the strongest kids I know. My time at St. Louis Children's Hospital has taught me the importance of allowing these kids to share their stories and how best to practice positive coping in order to support treatment based needs. FOKWC has supported all the above mentioned goals and so much more! When I introduce myself and identify myself as a FOKWC Art Therapist, kids and families' faces light up. It is apparent how much FOKWC has impacted these children's day to day lives and I am honored to be able to support them further as their art therapist."
In her spare time, you can find Daphne spending time with her family, painting, or journaling.
Know a child or family who could benefit from our services? Contact the patient's hospital social worker or care team for a referral to Friends.