Entertainment
As the effects of the Toy Closets became obvious and positive, Friends decided to expand on that very idea. It was one thing to have one toy to play with, after picking one out of the closet, but the entire office needed some sprucing up. Friends flooded the office with board games, TVs, movies, video games,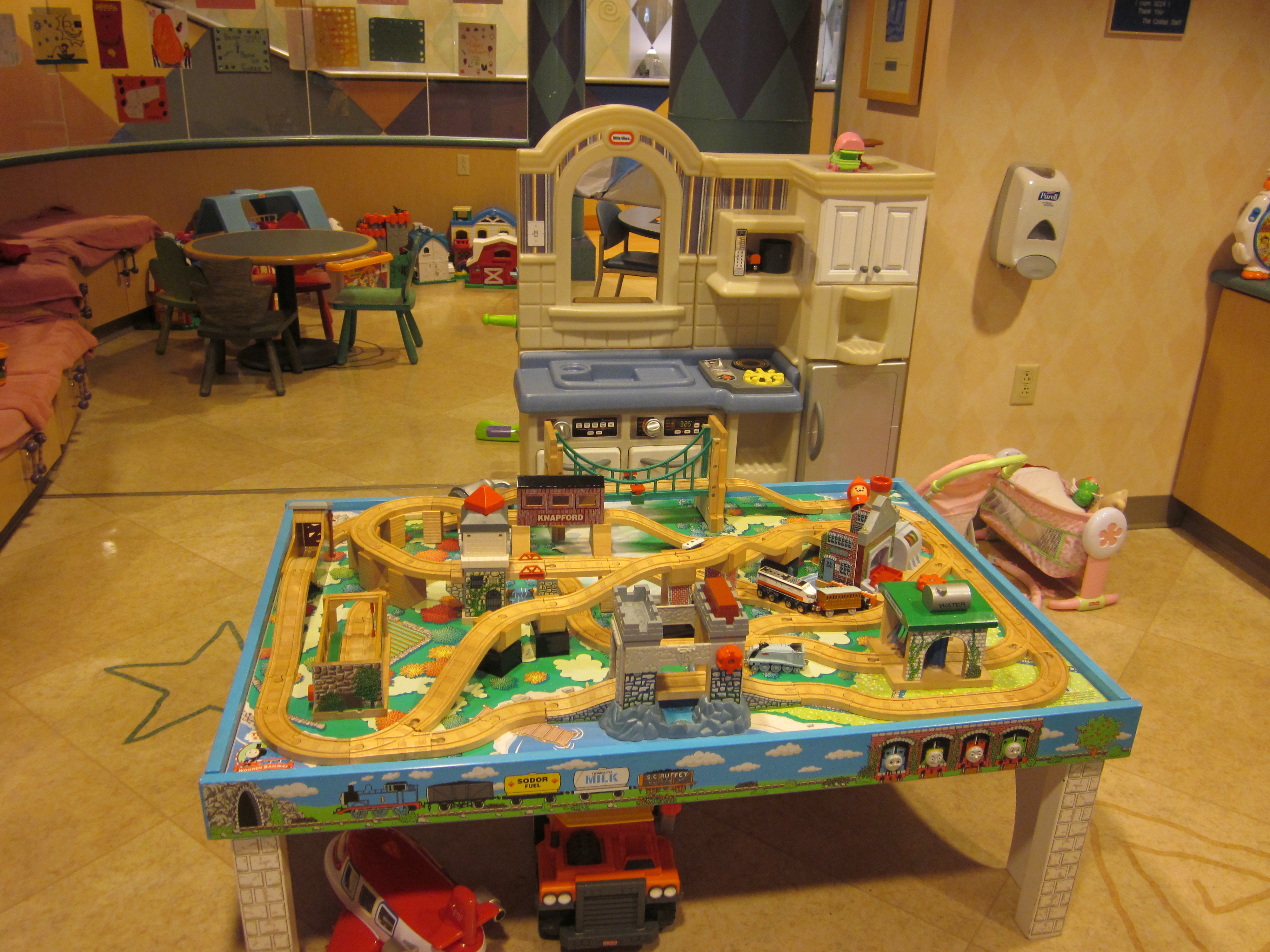 fun chairs, and tables. With kids spending hours and hours getting their treatment in these areas, they finally had a place to pass the time comfortably and (somewhat) happily.
As the years went on, some things changed. The VHS turned to DVD, the Nintendos turned to Playstations, but one thing has remained the same: the high spirits of the kids. Instead of focusing on the pain or severity of their treatments, they can let their favorite movie take them away, or create a masterpiece in a coloring book.

Friends stocks each of the pediatric cancer and oncology centers in St. Louis: St. John's Mercy, Cardinal Glennon and St. Louis Children's with a whole host of different items. They are all aimed at diverting their attention and replacing tears and pain with smiles and laughter.
Know a child or family who could benefit from our services? Contact the patient's hospital social worker or care team for a referral to Friends.