Hats On Day is more than a fundraiser: it is a symbol of the fight and struggle of kids who battle cancer and its devastating effects. It is an enlightening experience for students who do not understand why one of their classmates lost their hair or misses extended periods of school. It is a rallying cry for the community to show support for these brave kids fighting for their lives while living them every day.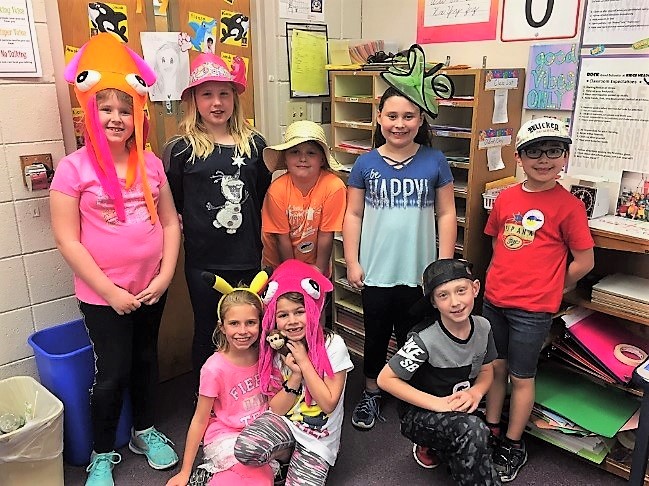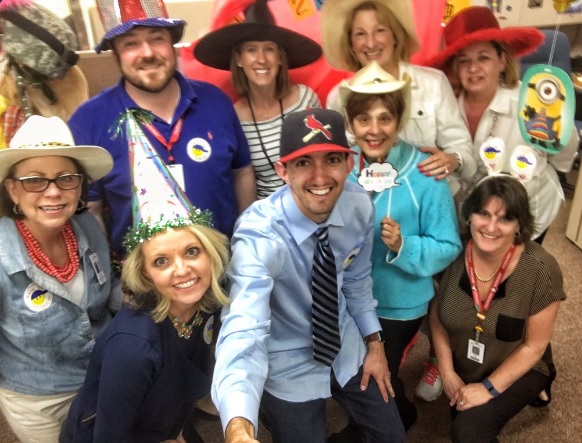 Schools, businesses, and churches can participate by paying a dollar (or more) to wear a hat and receive a sticker. We provide everything you need: Hats On Day stickers, a guide with fun ideas and posters to put up around your school or business, and informational brochures. Just pick a date, collect money, and have fun!
Hats On Day was created in 1995 by four sixth-graders at Henry School in St. Louis in honor of their friend and classmate, Kevin Beffa, who was diagnosed with Non-Hodgkin's Lymphoma. Kevin was a bright and happy child with a passion for soccer. When he got sick, he had to miss school and lost his hair from treatment. In need of a bone marrow transplant, the fundraiser was planned to support Kevin during his battle. Unfortunately, Kevin passed away just days before the event.

Friends of Kids with Cancer has continued Hats On Day in Kevin's memory with the goal of creating awareness about the effects of chemotherapy on children. Since 1995, the fundraiser has grown from a few participating schools to most of the St. Louis Metro area, as well as businesses and places of worship all over Missouri and Illinois. When you participate in Hats On Day, you create countless smiles on the faces of children as they tackle the obstacles that come with pediatric cancer.
Download the Hats On Day Toolkit
Claim your free Hats On Day or Dress Down Day toolkit to plan your fundraiser and complete the form below.
Download the Dress Down Day Toolkit
Sign Up Your School or Business