Therapeutic Horticulture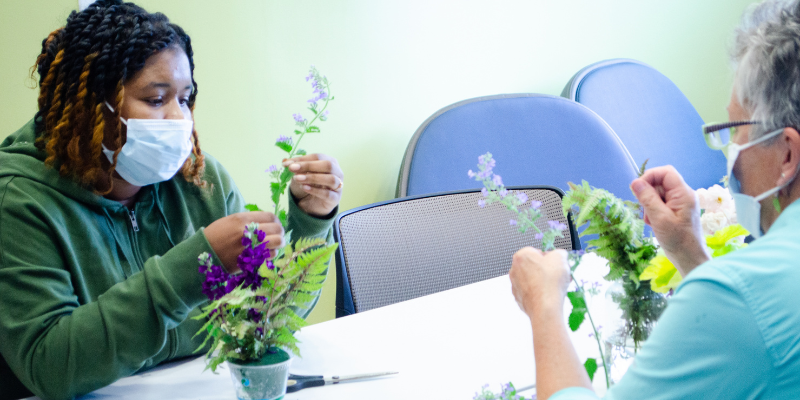 Therapeutic Horticulture is a process in which plants and gardening activities are used to improve the body, mind and spirit, through passive or active involvement.
Deepening one's connection to nature can take on a lot of different forms. Focusing on the details and nuances of the plants takes you outside yourself. —Jeanne Carbone, Supervisor of Therapeutic Horticulture, Missouri Botanical Gardens
Therapeutic Horticulture is currently available to Friends patients at Mercy Clinic with hopes to expand the program to other treatment centers.
Know a child or family who could benefit from our services? Contact the patient's hospital social worker or care team for a referral to Friends.