Play Therapy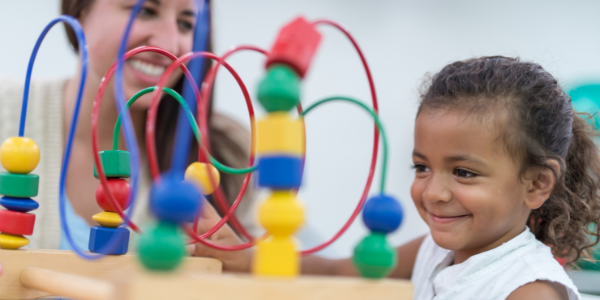 Play Therapy is an appropriate counseling approach for young children because they naturally communicate through play. Toys in the play room are specifically chosen to allow children the opportunity to develop self-understanding, explore real life situations and resolve their inner conflicts. This approach offers them a safe environment in which they can express their feelings, wishes, and needs.
As parents, we had no idea how to communicate to our daughter what was happening to her sister, who had been diagnosed with Infant Leukemia, or how to answer her questions about cancer and death. We took her to Dr. Lingg, and this was the first of many, but the most profound, gift that Friends of Kids with Cancer would give to us. Dr. Lingg provided a safe, loving, fun environment that was 100% about her. Today we watch our well-adjusted, happy, vivacious 4-year-old forging her way through the world in the usual way. Words cannot express how grateful we are to Friends of Kids with Cancer and Dr. Lingg for that. —Parent
Know a child or family who could benefit from our services? Contact the patient's hospital social worker or care team for a referral to Friends.