Educational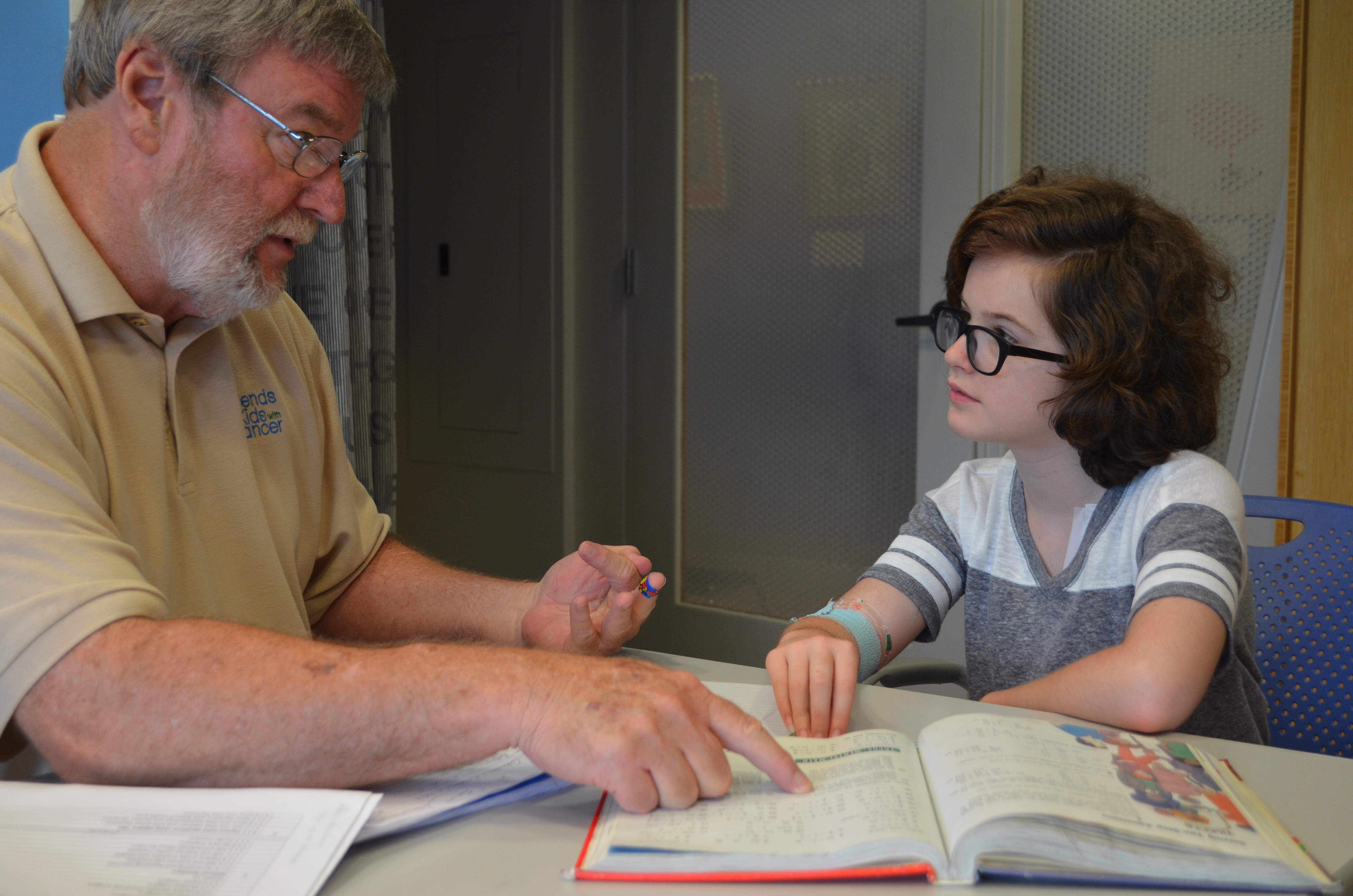 Education and Motivation Assistance
The disruption of treatment can have a significant impact on a patient's academic success and transition back to the classroom/education system. Tutoring services can help develop self-esteem in learners of all ages and restore the hope of returning to a more typical lifestyle.
Friends of Kids with Cancer and the Miriam Learning Center have partnered to provide patients and siblings in need of tutoring services with certified, special education tutors
No cost to patients and families
Tutors are matched with students based on subject and frequency of session needs
Currently providing virtual tutoring sessions to keep the community safe and healthy
Contact the Program Director, Valerie Kennedy Lang, for referrals or additional information
Educational Testing / Neuropsychological Testing
The neurological and cognitive impact of those who have received chemotherapy greatly varies from person to person. Mild to severe impacts on learning have been observed. Educational and Neuropsychological testing can help students, families, educators and medical teams better navigate their learning needs and inform ways of coping, modifying and developing strategies to be successful in processing information.
Community provider administers a battery of standardized tests and assessments to determine a baseline of cognitive and executive functioning that impact learning
Results and suggestions for learning techniques and modifications shared with the student's education team, as well as a written report
No cost to patients and families
Treatment centers may provide testing through the psychology department- contact your social worker for additional information
Scholarships
We are proud to support survivors of pediatric cancer diagnoses in their high education and vocational training endeavors. All scholarship applications become available in the spring and are typically due at the close of the school year/spring semester to ensure timely payment to educational institutions.
Tom Mulvihill Scholarship- $3000 over two semesters, multiple recipients
Bobby Orf "17" Scholarship- $5000 over two semesters, one recipient annually
Mackenzie's Scholarship- $1000 over two semesters, one recipient annually
Questions regarding educational services can be directed to Valerie at (314) 275-7440 or valerie@friendsofkids.com.