Mouse Races
SAVE THE DATE for the 6th Annual Mouse Races!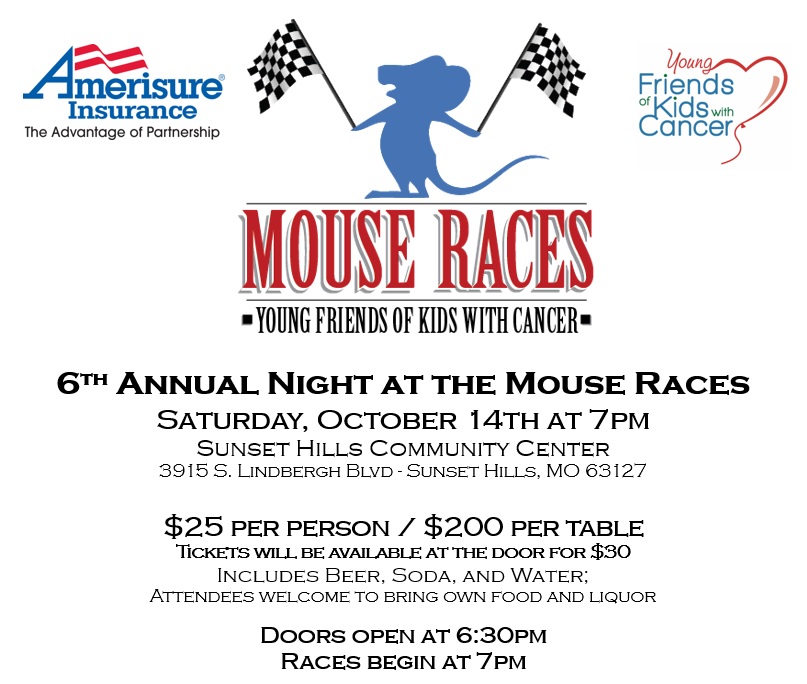 Every contribution will support our Educational, Emotional and Recreational programs for the kids and their families in St. Louis.
PLEASE NOTE: Online registration will close at 4 p.m. on Friday, October 13. Registration increases to $30 at the door.
Read about the success of last year's fundraiser, here.