Special Events & Ticket Outings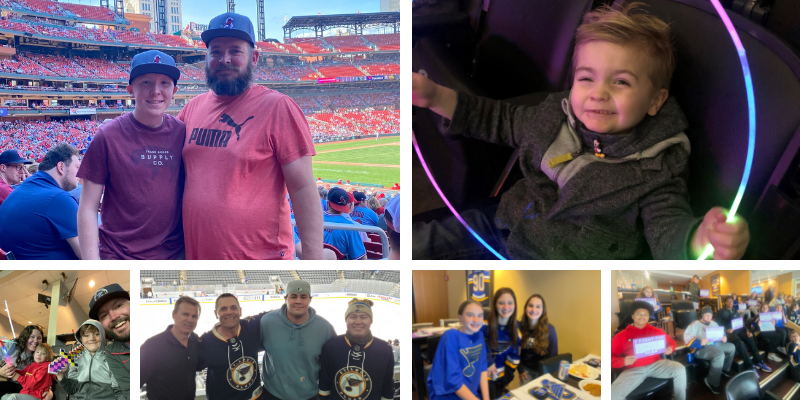 Our organization thrives on smiles, our Smile Maker program generates those at an alarming rate. Generous companies and individuals donate their tickets to every event in town, from The Muny to The Blues and everywhere in between. These are great for families who would otherwise not have the disposable income, due to medical expenses, to go to these types of events. Concerts, sports, plays, exhibitions, we always find someone deserving to go and tickets never go to waste.
There are so many fun things to do in St. Louis while the family is here for treatment. We work with our patients' abilities, energy levels, and interests to find appropriate and fun outings for the whole family. The ability for a family to have a fun outing together, on our dime, lets children escape into being a normal kid.
Thanks to our wonderful supporters, we get tickets to local events donated to us and distribute them to our patients and families. Tickets to shows at The Muny and The Fabulous Fox Theatre, and other popular venues. If you ever have unwanted season tickets, or even if something comes up at the last minute, we encourage donors to give us a call and put a smile the faces of families.
Know a child or family who could benefit from our services? Contact the patient's hospital social worker or care team for a referral to Friends.