Summer Workout Series 2022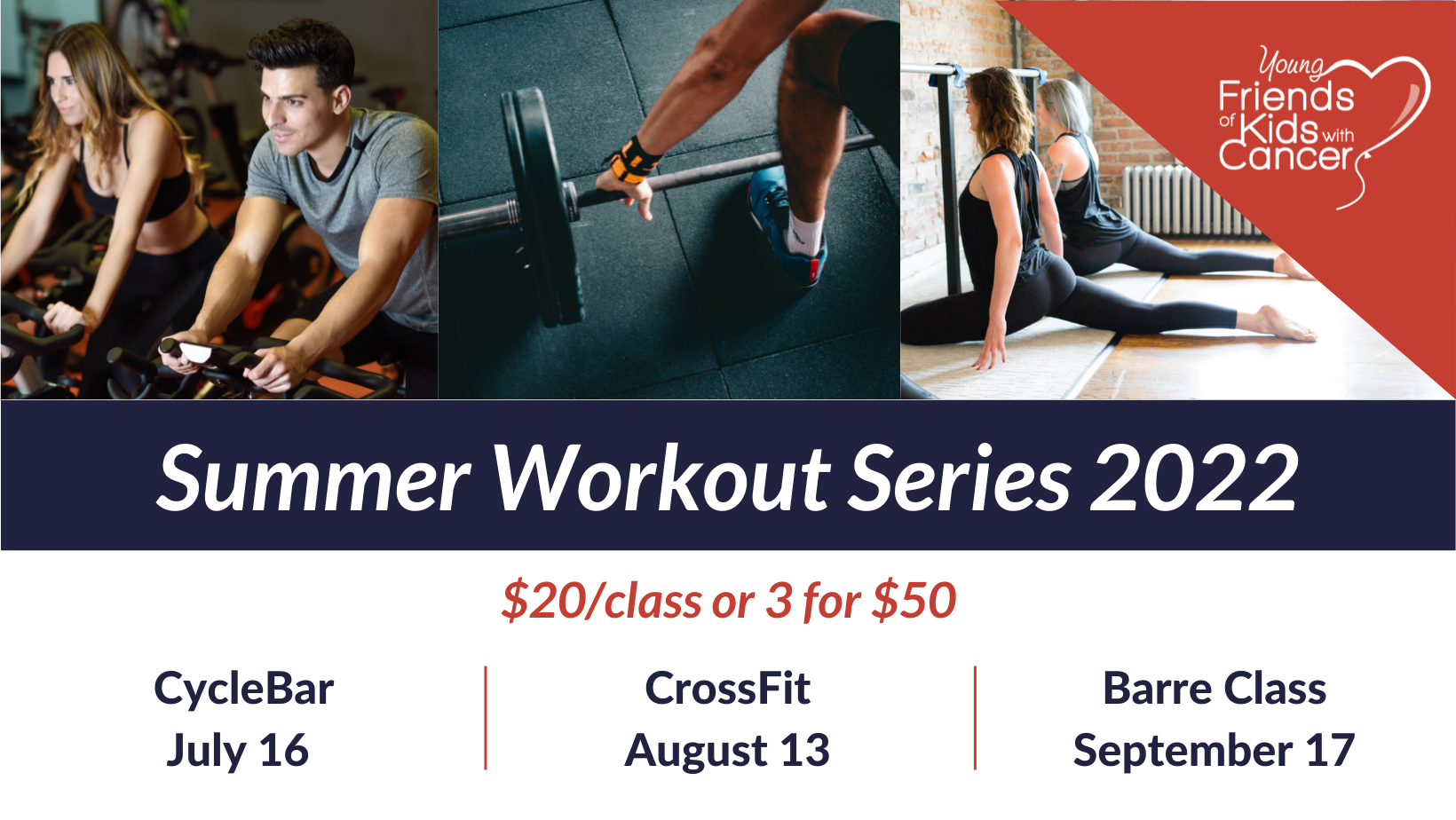 Join Young Friends for our 2022 Summer Workout Series beneFIT!
Classes are $20 each, or all three for $50. All ages and skill levels are welcome.
CycleBar
July 16 at 11:45 a.m.
8025 Dale Avenue, St. Louis, MO 63117
CrossFit with Todd Seabaugh
August 13 at 11:00 a.m.
CrossFit Saint Louis
567 Hanley Industrial Ct., Brentwood, MO 63144
Barre Class with Maureen Cunningham
RESCHEDULED
Friends of Kids with Cancer Office
16 Sunnen Drive, St. Louis, MO 63143
Tickets are transferrable.