---

Hazel's rare beer raffle is back for 2020! Last year was an amazing success raising $13,275 for Friends of Kids With Cancer. We have some awesome prizes this year so let's see if we can beat last year's number!
Welcome to the charity beer raffle in honor of Hazel! My name is Kurt Meisinger and Hazel is my three year old daughter that underwent treatment for a Wilm's Tumor. Hazel had her right kidney and the tumor removed in October 2018. We're almost a full year out from Hazel's bell ringing ceremony and to celebrate a year of good news and continued health we want to bring back our rare beer raffle to benefit Friends of Kids With Cancer.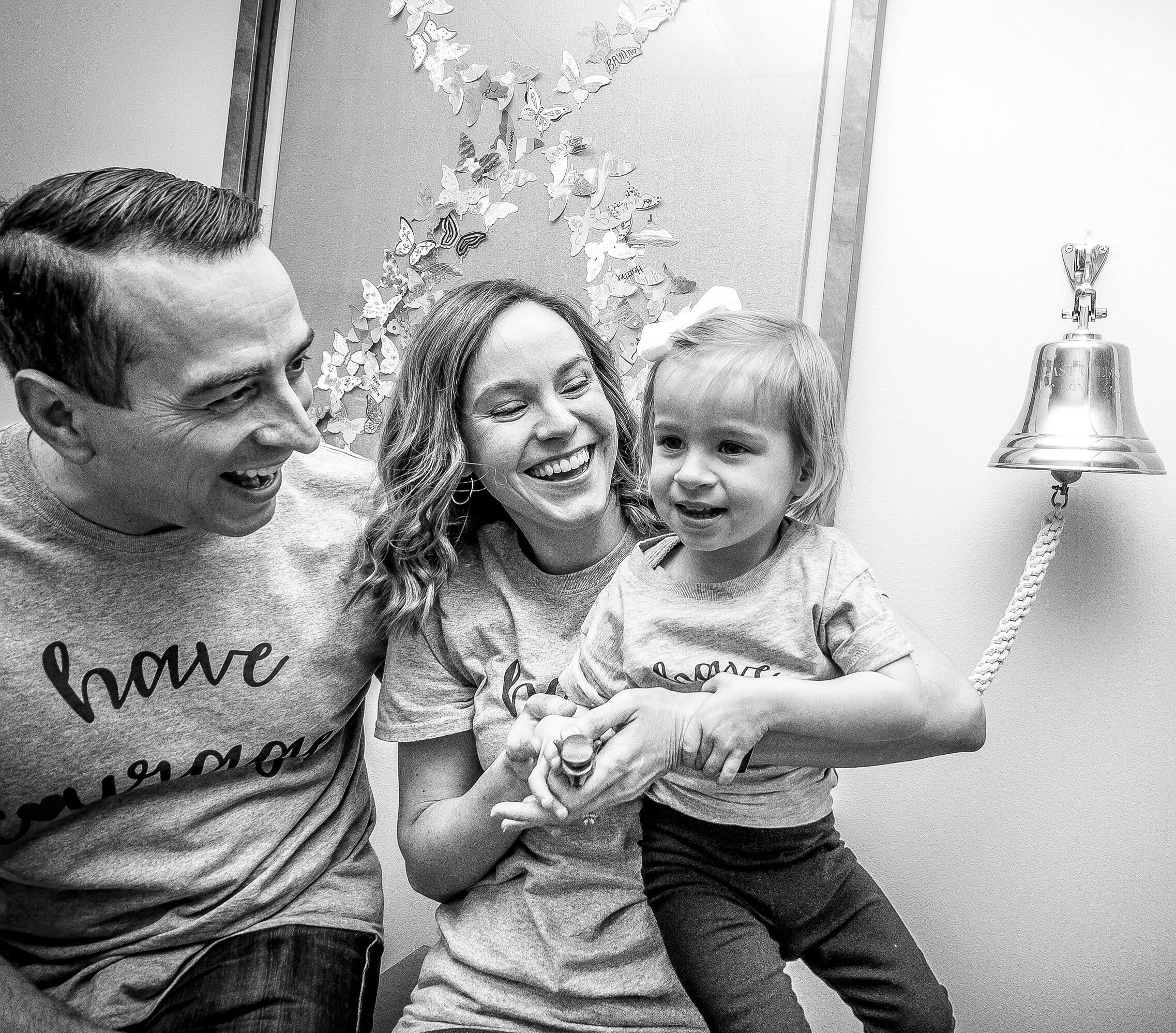 Hazel rang the bell in front of her entire extended family on March 25th, 2019. Hazel received a year long membership to the Magic House from Friends of Kids as her bell ringing present. Needless to say we've been numerous times the past 12 months and every time it reminds me of all the great support Friends of Kids provides to all the families battling childhood cancer.
Friends of Kids with Cancer provides all sorts of toys, snacks and activities at the clinics for the kids and their families while they're getting chemo. This is just a small part of the amazing support they offer to all of the families in St. Louis going through the horrible ordeal of having a kid with cancer. My wife and I have been overwhelmed by all of the generosity and support of our family and friends and organizations like Friends of Kids With Cancer. Thank you for all of your support!
---
PLEASE READ ALL DETAILS BELOW:
Raffle Timeline:
The raffle will end at 11:59pm on March 15th. I will send out the final e-mail for raffle ticket numbers by 7pm CST on March 16th and the drawing for winners will take place at 8pm CST on March 16th. The drawing will take place via Facebook live at:
https://www.facebook.com/HazelsRaffle4Charity/
Updates will be posted to that page, as well as on my Instagram page @kindadrunkdad and on various Facebook groups.
Raffle Ticket Numbers:
I will be sending out e-mails every Monday, Wednesday and Friday with ticket numbers. Last year I sent out 400 e-mails for ticket numbers, so I'm going to try a new system this year to save some time.
I will send out a mass e-mail on M/W/F to people who have purchased tickets since the last e-mail went out via bcc. The e-mail will contain a list of transaction IDs and the raffle ticket numbers associated with each transaction ID. You will have to find your transaction ID from your confirmation e-mail from FOKWC and locate that in the e-mail I send out to find your ticket numbers. I know this is a bit convoluted, but the FOKWC system isn't able to generate raffle ticket numbers so I will be doing it manually again.
Raffle ticket e-mails will be coming from: raffle4hazel@gmail.com
Your confirmation e-mail from FOKWC subject line will say: "Transaction Receipt from Friends of Kids with Cancer, Inc…"
ONLY PURCHASE TICKETS USING THE "CLICK HERE TO PURCHASE RAFFLE TICKETS" LINKS
Please DO NOT click the "Support Now" button on the top right as that is for general donations to FOKWC and NOT for the raffle. Last year several people made generic donations to FOKWC instead of purchasing the raffle tickets. We managed to account for most of these people, but a few people did slip through the cracks and did not receive raffle ticket numbers. If you make a donation and do not receive an e-mail from me the following M/W/F then contact me at raffle4hazel@gmail.com. For example, if you make a donation on Wednesday at 4pm do not expect an e-mail containing your raffle numbers until Friday night.
Prizes:
Please visit https://www.facebook.com/HazelsRaffle4Charity/ for an up to date listing of all prize packages. Any new prizes will be announced throughout the course of the raffle.
The starting prize list is as follows:
Side Project D11 (Donated by Side Project Brewing)
Barclay Brewing Dimensions of Time b2-b5 (Donated by Brian Barclay)
Barclay Brewing Four Horseman + Coconut Waves (Donated by Brian Barclay)
Main & Mill Jifforia set (BA Strawberry)
Main & Mill Jifforia set (BA Strawberry)
Side Project BBT 2019
Perennial Maman 2019
Toppling Goliath Barrel Slayer
Side Project Leaner + Cantillon Fou Foune
Blanton's Bourbon
Blanton's Bourbon
Perennial BA Coffee Stout + Shared CSV
Kriek du Fermier b2 + Coexpressionalism Framboise
Main & Mill Imperial Breakfast Stout + Carpathian Imperial Stout + Waffle Cone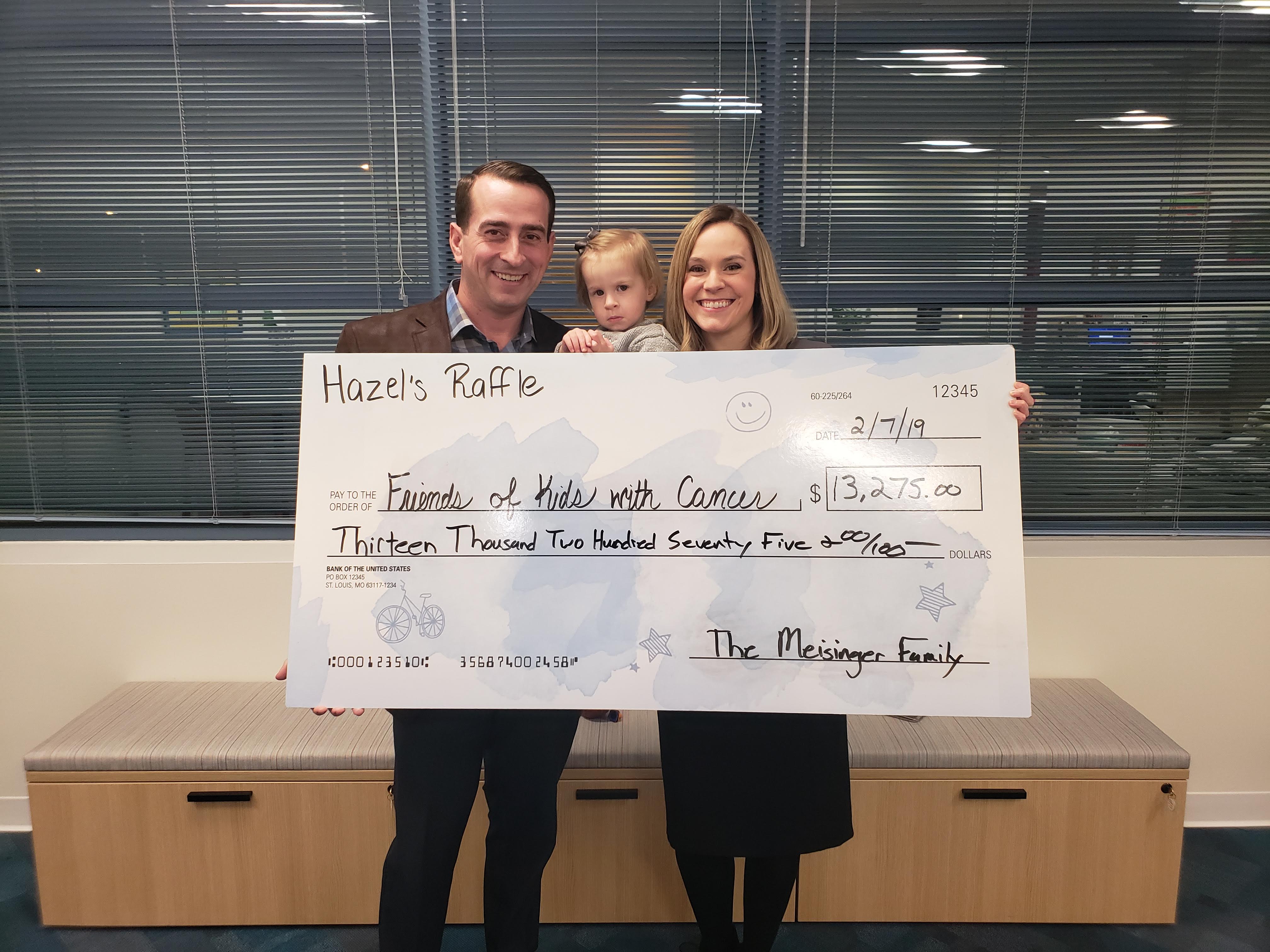 ---