---

Hazel's rare beer raffle is back for 2021! Over the last two years this raffle has raised over $25,000 for Friends of Kids with Cancer!
If you'd like to learn more about why I do this raffle for this amazing organization you can watch the video below.
This year I've dug deep into my cellar and put together an amazing lineup of prizes, not to mention a few generous donations from friends. As always, this raffle is open to everyone and winners will have their prize shipped to them as long as it's in the Contiguous United States, aka lower 48 states.
Raffle is now closed, Winners will be announced March 30, 2021
---
Prize List
The prize list this year is bigger than it has ever been! Just see for yourself the list of amazing beers I've pulled out of my cellar to make this the most successful raffle to date!
Side Project M.J.K.
Side Project Derivation Medianoche (DM)
Side Project Derivation Medianoche (DM)
Side Project Beer:Barrel:Time 2020
Side Project Oude Fermier Vintage 2018
Side Project Tete de Cuvee Vintage 2018
Shared BA Ambiente + Ambiente
Anchorage Brewing ADWTD DO + Blessed + Ten Years
Generously Donated from our friends at Side Project Brewing:
Side Project Derivation Medianoche (DM)
Generously Donated from our friends at Perennial Brewing
Perennial BA Abraxas 2020 + Societe du Chene Member Bottle 2020
Generously Donated from David Tarnow, our top winner in the 2020 Raffle!
American Solera Full Sized Candy Bar Batch 1 + Batch 2
Generously donated by Ian Murphy:
Perennial TWCP Maman 2021
---
PLEASE READ ALL DETAILS BELOW:
Raffle Timeline:
The raffle will end at 11:59pm CST on Sunday, March 28th. I will send out the final e-mail for raffle ticket numbers by 8pm CST on Monday, March 29th and the drawing for winners will take place at 8pm CST on Tuesday March 30th. The drawing will take place via Instagram Live @kindadrunkdad. Look there for any updates on prizes. I will also send out a mass e-mail to all participants after the drawing with the winning numbers in case you don't use Instagram. I will reach out to the winners separately from my personal e-mail to begin the process of selecting prizes…we'll just assume the first selection is MJK. 😉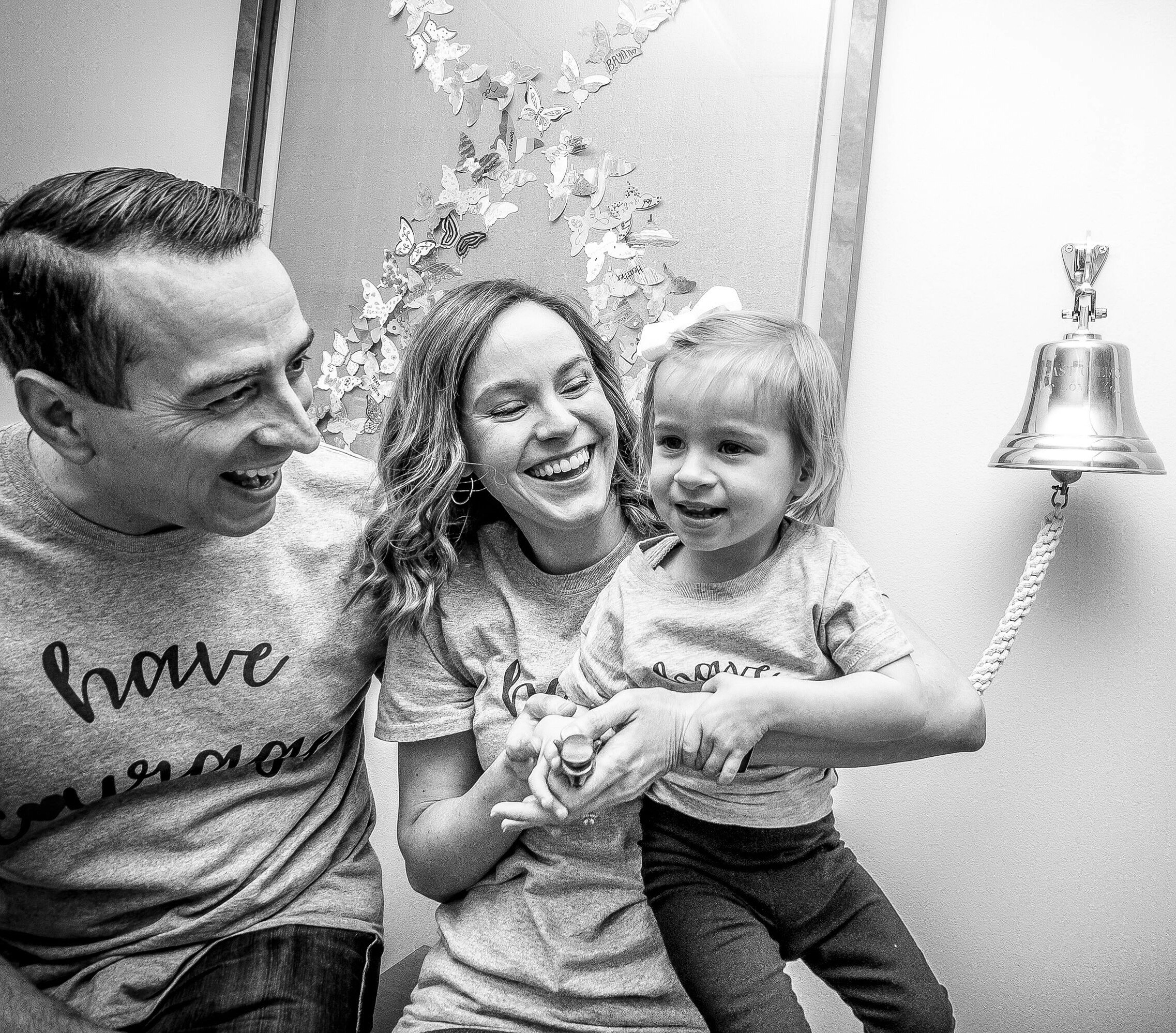 The raffle is open to everyone, but prizes will only be shipped within the Contiguous United States, aka the lower 48 states. If you are local to St. Louis I will drop off your prize at your house, otherwise I will pay to ship packages within CONUS.
If you buy multiple tickets you are eligible to win multiple prizes if more than one of your numbers is drawn. Winners will select prizes in the order their number was drawn.
Raffle Ticket Numbers:
For every $5 donated you will receive one raffle ticket.
After you purchase raffle tickets you will receive a confirmation e-mail from Friends of Kids With Cancer confirming your purchase. You will receive a separate e-mail from me with your raffle ticket numbers.
Raffle ticket e-mails will come from: raffle4hazel@gmail.com. I will get raffle numbers out to people as quickly as possible, but please allow up to 48 hours.
Please DO NOT click the "Support Now" button on the top right as that is for general donations to FOKWC and NOT for the raffle. If you make a donation and do not receive an e-mail from me with your raffle ticket numbers after a few days, please contact me at raffle4hazel@gmail.com.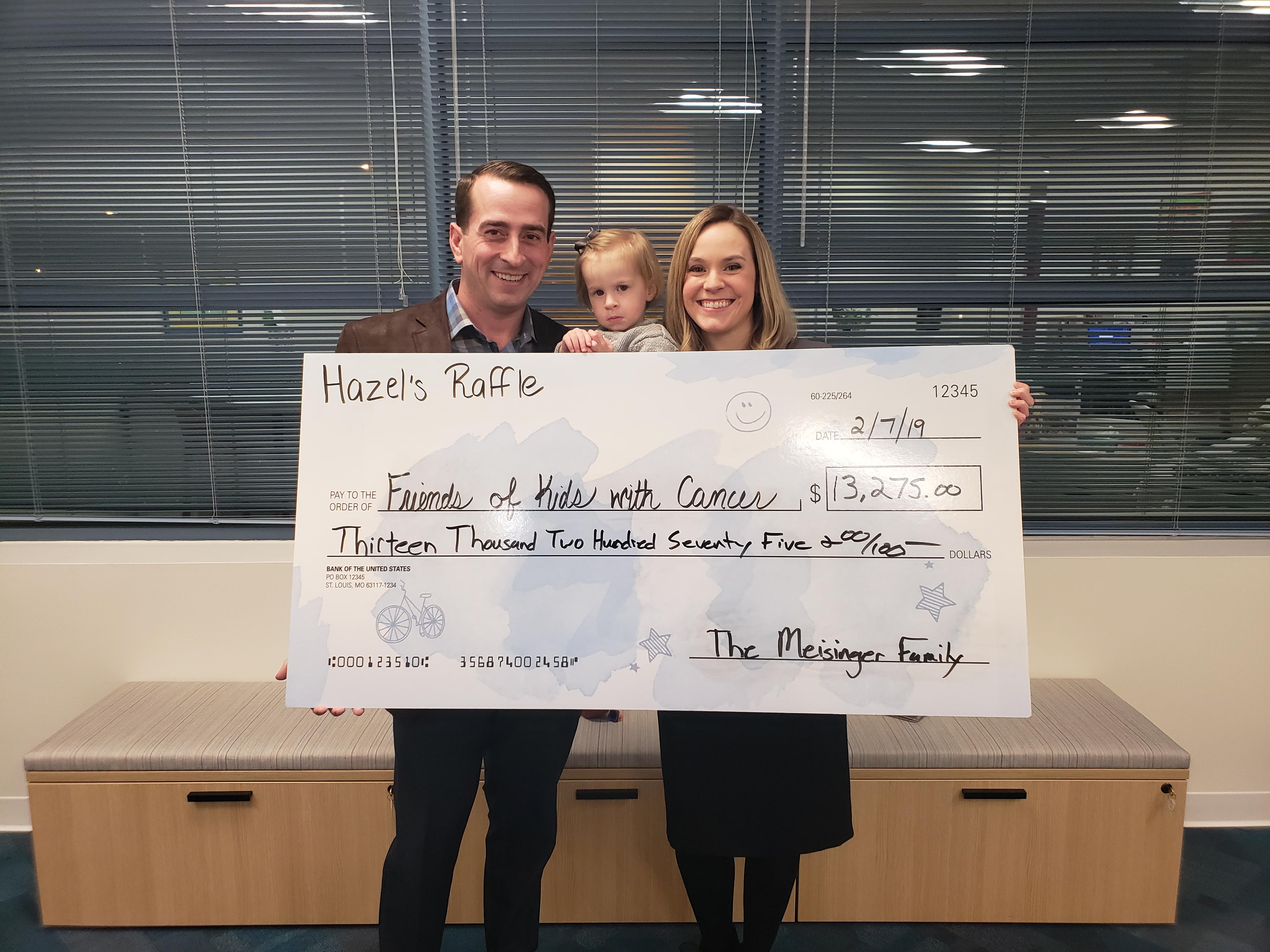 ---